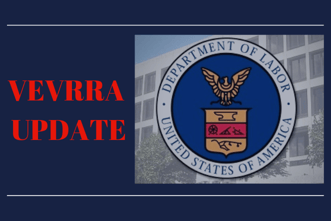 As has been the norm during the Spring months, the OFCCP has reassessed the Annual Vietnam Era Veterans' Readjustment Assistance Act (VEVRAA) hiring benchmark. For Affirmative Action Plans developed after March 31, 2019, the national benchmark for the percentage of Protected Veterans contractors should seek to hire is 5.9 percent.
If contractors decide instead to determine their own individualized benchmark, the five factors to be used in consideration have not changed.
This reduction follows a pattern of the OFCCP consistently reducing the national hiring benchmark percentage. When first implemented for plans in March 2014, the benchmark started at 7.2 percent. Since that initial implementation, the percentage has been reduced by 0.2-0.3 percent annually. Today's adjustment of 0.5 percent—lowering the benchmark from 6.4 percent to 5.9 —has been the biggest benchmark reduction so far.
Despite this adjustment, contractors are still obligated to conduct targeted outreach for Protected Veteran candidates and keep detailed records of the efficacy of such outreach.
For more information on the latest VEVRAA updates, please contact a Berkshire compliance expert at 800.882.8904 or bai@berkshireassociates.com.