On June 15, 2016, Office of Federal Contract Compliance Programs (OFCCP) announced a revision to the hiring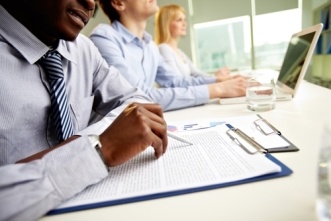 benchmark for Protected Veterans for plans effective March 4, 2016 or later. Unless a contractor chooses to establish its own benchmark using specific criteria set by OFCCP, the Vietnam Era Veterans' Readjustment Assistance Act (VEVRAA) benchmark is 6.9 percent for all AAPs dated after March 4, 2016. The new benchmark is based on annual statistics provided by the Bureau of Labor Statistics (BLS).
OFCCP indicated contractors with plan dates between March 4 and June 15, 2016 may have already established their benchmark for the coming affirmative action plan (AAP) year. Those contractors are able to continue using the 7% benchmark or can revise it to 6.9% at their discretion.
Progress towards the benchmark is measured each year using the benchmark in effect at the time a contractor prepares its annual AAP. For example, contractors with a January 1 AAP year established a 7% benchmark for their 2016 plans, and will evaluate their progress against that benchmark when they prepare their January 2017 plans. Those same contractors will use the new benchmark of 6.9% for the AAP period of January 1 – December 31, 2017.
Contractors can expect the benchmark data will be updated in March of each year, when BLS releases the annual calculation pertaining to the percentage of separating military personnel as compared to the general workforce. A list of benchmarks and the dates of change is available here, and contractors can search the BLS data at the bottom of this page.
For more information on the new benchmark and how it will impact your AAP, please contact a Berkshire compliance expert at 800.882.8904.`