On November 4, 2016, the Western District of Pennsylvania issued a landmark ruling that a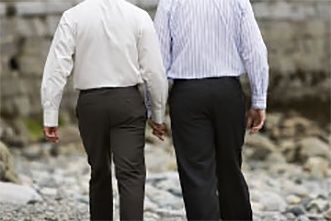 gay person can bring a sex discrimination claim under Title VII of the Civil Rights Act of 1964 (Title VII) for discrimination due to one's sexual orientation. The case, EEOC v. Scott Medical Health Center, is one of the first two such lawsuits filed by the Equal Employment Opportunity Commission (EEOC) after it announced in 2015 that it believed Title VII's prohibition against sex discrimination included claims based on one's sexual orientation.
In the lawsuit, the agency alleges that Dale Baxley was subjected to harassment, anti-gay epithets, and a hostile work environment by his male supervisor because of his sexual orientation. Scott Medical Health Center (SMHC) moved to dismiss the complaint and relied on the 2001 Third Circuit decision, Bibby v. Philadelphia Coca-Cola Bottling, Co., to argue Title VII did not protect discrimination on the basis of sexual orientation. The EEOC argued that Title VII covered this type of harassment because, had it not been but for Mr. Baxley's sex, he would not have been subjected to harassment about his romantic partners.
The court agreed with the EEOC, stating that Title VII's "because of sex" provision prohibits discrimination on the basis of sexual orientation. In her ruling, Judge Cathy Bissoon wrote, "There is no more obvious form of sex stereotyping than making a determination that a person should conform to heterosexuality. As the EEOC states, 'discriminating against a person because of the sex of that person's romantic partner necessarily involves stereotypes about 'proper' roles in sexual relationships—that men are and should only be sexually attracted to women, not men.' That someone can be subjected to a barrage of insults, humiliation, hostility and/or changes to the terms and conditions of their employment, based upon nothing more than the aggressor's view of what it means to be a man or a woman, is exactly the evil Title VII was designed to eradicate."
The court denied SMHC's motion to dismiss the claims, and the case will proceed to discovery. Stay tuned as courts across the country continue to issue decisions about the scope of Title VII's protections for the LGBT community.