Crafting a job description that will be seen by as many candidates as possible—and subsequently handling the work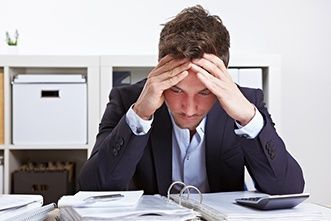 that comes along with it—is a difficult part of a recruiter's job. If you find yourself wondering how you can improve your process, first be sure you're adhering to the following rules of thumb:
1. Take advantage of software
Perhaps the most important step in handling a large volume of résumés is to automate the process. Modern applicant tracking systems (ATS) allow you to quickly sift through applications while pulling the strongest out of the pile based on key-criteria matches.
An ATS can also streamline posting to multiple job sites, which further expands the advertising reach. Leveraging the automated portion of the ATS will give recruiters the breadth of field they desire without need to take inordinate amounts of time to do so. According to Glassdoor, recruiters find the second most difficult part of filling employment opportunities is the length of the process itself.
One important and potentially time-consuming component of the recruitment process is the collection of applicant data in compliance with Office of Federal Contract Compliance Programs' (OFCCP) requirements. If you are a federal contractor, an ATS will save you time and the headache of collecting self-identification data and meeting certain recordkeeping guidelines. A well designed ATS will:
Collect Affirmative Action (AA) and Equal Employment Opportunity (EEO) data with self-ID form
Document disposition of job seeker for later analyses
Export applicant data for an AA plan
Generate reports to manage AA/EEO placement goals, and monitor selection decisions
Evaluate progress towards achieving your hiring objectives
"Don't narrow down the field by using hyper-specific terms."
2. Don't be elitist
You can't find a diamond in the rough if you don't give it a chance to see the light of day. Sure, you can fill your job description with some certification requirements and years of experience in the field needed, but all this will do is narrow down your pool as well as your hopes of finding the perfect candidate.
CareerBuilder recommended using blanket terms in your Boolean search strings when you set the ATS to look for qualified candidates. This will allow you the scope of vetting every résumé without missing out on talent that you wouldn't have otherwise found.
3. Responding helps you later
Recruiters would be wise to fine-tune their ATS to automatically respond to candidates—regardless of approval or rejection. Some applicants may not be great fits for the current listing, but they could have better résumés than anyone else during the next opening.
If you don't send out notification emails letting people know where they fell in the process, they're likely to stay away from your listing in the future. This is the exact opposite of what you want when building toward high-volume listings. This practice could also result in public company reviews that further damage reputation. Utilize the auto-response feature in an ATS to make sure you're not burning any bridges, and you'll have a pool of applicants ready and vetted for your next campaign.
Follow these three rules of thumb and you'll be well on your way to efficiently handling high volumes of applications.