Words are cheap, but they carry weight when coming from some of the most successful professionals the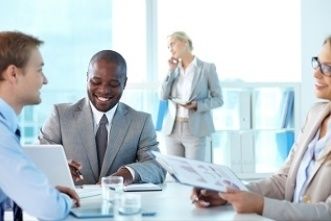 business world has to offer. Here's some sage advice from a number of CEOs who have mastered the art of recrutiment:
Sir Richard Branson, CEO of Virgin Group
Branson founded one of the most successful businesses in the world—all while not having gone to college at all."It's all about finding and hiring people smarter than you," Branson said, according to Mind Valley Insights. "Getting them to join your business. And giving them good work. Then getting out of their way. And trusting them."
To find people smarter than you, you must nail the résumé portion of the recruiting process. Using an applicant tracking system (ATS) can certainly help you find qualified candidates, which saves time that can then be used to vet potential employees during interviews.
Brian Halligan, CEO of Hubspot
It's often the passive forces in the recruiting sphere that tend to work most for you or against you depending on whether the pendulum swings in your favor. "Feedback is the breakfast of champions," Halligan said, according to Glassdoor. "What employees and candidates say and post on Glassdoor mirrors what they tell their friends about their experience with your company, so it's a great opportunity to hear directly what's working, what isn't, and where you can continue to improve." Managing your company's brand is key in bringing in new talent—as well as keeping current staff. Perception is everything, and businesses with excellent cultures will have an easier time attracting qualified candidates.
A.G. Lafley, CEO of Procter and Gamble
Don't recruit to just fill a position—find a fit for the future. Look past the general requirements for the job listing and search for someone with a high ceiling of potential. "Hire from a diverse pool of individuals who are highly talented in their area of specialization and who have general manager potential," Lafley said, according to CBS. "Over time, they'll become good insiders—learning to manage in the context of the company's strategy, systems, and culture."
Narrowing down your options for no better reason than just to fill a position is never a good idea. As you calibrate your ATS for keyword choices, search for phrases that will correlate well with traits like leadership, excessive experience, and the ability to work well with people.
Take some time to work this advice into your daily recruiting routine and before you know it, you too will have mastered the art of recrutiment.