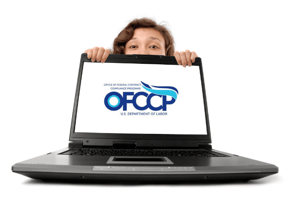 Just in time for Halloween, OFCCP has been busy with what some may think are scary activities. Contractors with locations on the latest CSAL list are beginning to receive the initial phone calls to schedule their compliance reviews. The scheduling letters were said to start being mailed out on October 22, 2018.
OFCCP also released summary data for audit outcomes in fiscal year 2018. The agency closed 826 audits in fiscal 2018, with 658 (79%) ending with a notice of compliance. In 120 (15%) of the audits, the agency issued a conciliation agreement to resolve major deficiencies. The remaining 48 (6%) were settled with a financial agreement to address compensation or failure to hire in most cases.
Berkshire supports about 150 audits each year, and we maintain an internal database of common questions from the agency. Over the past 12 months, we have observed the following trends by region:
Southeast and Pacific regions: a focus on IWD and Vets Outreach, reasonable accommodations, technical compliance (EO taglines, Purchase Order statements, and recruitment website reviews), and detailed questions about the Organizational Profile report and job groups
Mid-Atlantic and Midwest regions: a focus on personnel activity, compensation, and lots of onsite visit requests
Northeast: a focus on compensation and personnel activity, and good faith efforts for areas with goals
SWARM: a focus on physical and mental qualifications reviews, IWD and Vets outreach, clarification on personnel activity, and job groups.
Lurking on the horizon for contractors is the implementation of focused reviews and closer scrutiny of compensation systems. Managing a compliance review is not as scary with Berkshire as your partner. We can help you put your "house" in order so that the review is not so monstrous. Contact your Berkshire consultant if you have questions and for guidance.