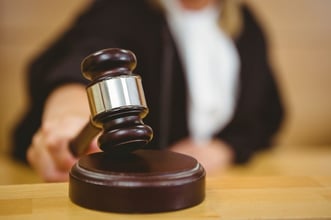 The U.S. Equal Employment Opportunity Commission (EEOC) and Strataforce, a staffing firm, recently resolved claims that the company violated the Americans with Disabilities Act (ADA) during its hiring process. The EEOC's lawsuit alleged that the company made illegal health inquiries of applicants, prior to making an offer of employment or placement, by requiring applicants to complete an application questionnaire that asked detailed medical questions, as well as disability-related questions.
Strataforce and the EEOC reached an agreement to resolve all claims, which was approved by the court on November 13. As part of the consent decree, Strataforce will provide annual compliance reports to the EEOC for four years and will notify applicants of their rights under the ADA. In its press release, the EEOC noted the importance of prohibiting pre-offer medical inquiries to prevent applicants from being unfairly judged based on actual or perceived disabilities.

Hiring Individuals with Disabilities
This case highlights the importance of reviewing hiring practices to ensure the application process does not ask medical related questions or questions regarding disabilities. According to guidance on the EEOC's website, under the ADA, employers are prohibited from asking medical related questions before an offer, even if the questions are job-related. Applicants can be asked about their ability to perform job functions and a company can make the job offer contingent on the results of a medical examination—if the medical examination is required of all employees hired into similar jobs and is job-related.