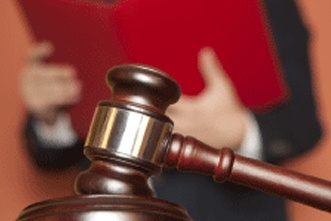 The court case involving Gavin Grimm, a transgender student from Virginia, was sent back to a lower court by the Supreme Court on Monday, March 6, 2017. The focal point of this case is whether schools must allow students to use the bathroom that fits a student's gender identity.
Under President Obama, the Department of Education and Justice issued guidance to schools directing this result. The Fourth Circuit Court of Appeals heavily relied on this guidance in finding in Grimm's favor. Shortly after President Trump's swearing in, the guidance was rescinded with the new administration indicating that states, not the federal government, should set policy in this area. In vacating the lower court decision, the Supreme Court indicated the lower court would have to rule on the underlying question of whether the prohibition against sex discrimination in Title IX of the Education Amendments Act of 1972 prohibits discrimination against transgender students, including with respect to restroom access.
Federal courts are grappling with similar issues under the employment provisions of the Title VII of the Civil Rights Act. However, federal contractors should remember they are prohibited from discriminating in employment on the basis of one's gender identity or sexual orientation pursuant to an Executive Order signed by President Obama. President Trump has said he does not plan on rescinding these protections. The regulations issued by Office of Federal Contract Compliance Programs to implement President Obama's Executive Order provide that contractors must allow employees and applicants to use restrooms consistent with their gender identity.