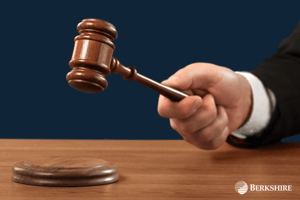 In a 5-4 decision, the U.S. Supreme Court has ruled against including a citizenship question on the 2020 Census form. The Court has sent the question back to the administration to review the decision to add this question to the next Census.
The citizenship question was removed from the Census form in 1960. Commerce Secretary Wilbur Ross' decision to include the question was ostensibly to ensure that the Voting Rights Act is enforced, although that law was passed in 1965 and the citizenship question has not been included on the Census form since it has been in place. The question was challenged by groups that thought the question would lead to reduced participation in the Census by minority groups. As part of the case, the Census Bureau presented an estimate that including the question would result in approximately 6.5 million people currently living in the United States not returning the form.
Writing for the majority, Chief Justice Roberts indicated that the justification for including the citizenship question "seems to have been contrived" and there is "a significant mismatch between the decision the secretary made and the rationale he provided."
Given the tight time frame to keep the Census on track – it is legally required to be conducted on April 1, 2020 – it is unlikely that the administration will act further. According to the Census Bureau, printing of the hard copies of the form should begin by the end of July in order to keep the Census on schedule.
Be sure to subscribe to this blog for future updates.