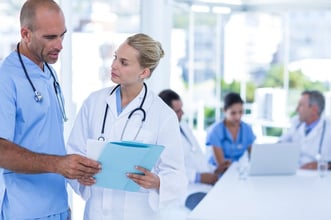 The Equal Employment Opportunity Commission (EEOC) is suing Denton County, Texas for allegedly violating the Equal Pay Act by paying a female doctor less than a male doctor, both of whom work for the Denton County Health Department.
A lawsuit was filed on August 31, in Texas federal court after the pre-litigation conciliation process was unsuccessful. Dr. Martha C. Storrie, a primary care physician, was hired in October 2008. In August 2015, Dr. Mart Buchanan was hired with a salary at least $34,000 more than Dr. Storrie, even though both had the same duties and responsibilities. According to the EEOC, other male physicians working in this capacity were also paid more than Dr. Storrie. When the female physician brought the pay gap to the county's attention, the county failed to make corrections. EEOC is seeking back pay for Dr. Storrie. Furthermore, EEOC is seeking double damages because of the alleged willful refusal to make the corrections once Dr. Storrie brought the issue to her superior's attention.
In addition, EEOC has requested that the court order Denton County to implement proper policies, practices, and programs to "eradicate the effects of its past and present unlawful employment practices."
Subscribe to BALANCEview HR Blog and stay tuned as we monitor this and other EEOC events.