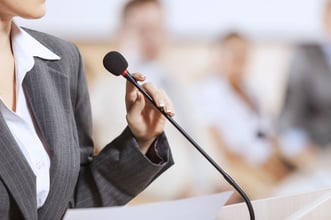 On September 15, in Philadelphia, PA, a group known as The Women's Law Project, along with a host of other groups, urged a Pennsylvania Federal court not to block a recent law which bars employers from asking applicants about their pay history. The coalition, with the belief the ordinance would address the gender wage gap without hurting any businesses, filed an amicus brief supporting the city's opposition to a bid from the Chamber of Commerce for Greater Philadelphia for a preliminary injunction to bar the law from taking place.
To learn more about equal pay laws in other states, register for a free webinar,
Philadelphia is fighting a challenge in which the Chamber alleges that the measure to prevent employers from asking about prior salary history goes against the First Amendment rights of employers. The City of Philadelphia has stated the ordinance is focused on regulating conduct, not impeding the free speech rights of businesses. The Chamber of Commerce for Greater Philadelphia originally filed this challenge back in April; however, the Judge in the matter threw it out due to insufficient information on how this ordinance would negatively impact businesses. The Chamber came back with an amended challenge in June that highlighted 11 business that would be hurt by the ordinance. Some of the businesses included by the Chamber were Comcast Corp., Drexel University, and the Children's Hospital of Pennsylvania. The arguments included companies saying that asking for prior salary conserves time in the hiring process and that this information allows them to make internal adjustments to their existing employees. We will be following this story closely as Philadelphia was one of the first big U.S. cities to adopt salary history legislation. Follow this blog as the salary history law continues to develop.