What can be scarier than the idea of updating all your self-ID forms? How about trying to keep up-to-date with all the changes! Well, the VETS-100/VETS-100A has headed out of town with the Headless Horseman.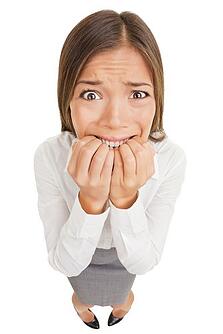 Just as many federal contractors are finalizing their self-identification forms, the Veterans' Employment and Training Service (VETS) of the U.S. Department of Labor has issued a final ruling changing the way Veteran data is gathered.
The new, less cumbersome form, the VETS-4212, will hopefully scare away some of your human resource information system (HRIS) demons away by removing the need to solicit and track specific categories of "protected Veterans," instead requiring only the reporting on total protected Veterans. Therefore, contractors are not required to invite applicants or employees to identify specific Veteran category status. We know not everyone can get applicants to self-id all the time, so this takes some of the scare away!
As for the VETS-4212 form, contractors will be required to report on protected Veteran hiring and employment numbers in the aggregate, as opposed to reporting specific protected Veteran category as was done with the old forms.
The revised format will allow contractors to compare the aggregate numbers from year to year to evaluate if their outreach and recruitment efforts are yielding positive results or need to be updated. It will also provide a level of anonymity for smaller organizations where detailed Veteran information can provide employee specific information.
The final rule will also allow contractors with 10 or fewer hiring locations to submit the VETS-4212 by paper format as an email attachment to VETS100-customersupport@dol.com, or hard copies can be mailed to the Veterans' Employment and Training Service, c/o Department of Labor National Contact Center, 14120 Newbrook Drive, Chantilly, VA 20194. Although, contractors not meeting this threshold must file electronically through the VETS' web-based filing system, or by mailing reports using an electronic storage media device to the address above.
Unwrap a Snickers bar and take a deep breath—Berkshire is here to keep you up-to-date on all the changes coming down the scary path of affirmative action compliance! To learn more about the changes made to data collection read "Data Collection and Applicant Tracking in 2015." For more information, please contact Berkshire Associates at 800.882.8904 or bai@berkshireassociates.com.
If you want personal assistance with your AAP, get in touch with us now!