As an HR professional, a critical aspect of your job is being able to assess the skills of a candidate and determine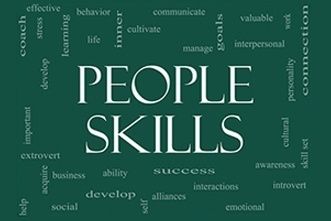 whether they would be a good fit for your organization. However, many of the evaluation and prescreening processes conducted when going through résumés revolve around the hard skills of applicants. While these qualifications are certainly relevant, they are not the only factors that should be considered.
Even for technical jobs, soft skills are becoming increasingly important. As our digital devices and computers become more intelligent and autonomous, it is reshaping the role of today's workers and, in turn, the kinds of skills and qualities HR professionals look for. More employers are looking for candidates who can work well with others and approach problems with a unique perspective. However, it is also becoming increasingly harder for HR managers to find applicants with these abilities.
Earlier this year, The Wall Street Journal reported that:
58 percent of hiring managers feel a lack of soft skills in applicants is hurting their organization's productivity
In 2015, 92 percent of corporate executives agreed that soft skills were just as—if not more—important than technical ones
Nearly 90 percent of executives expressed difficulty in finding qualified candidates
Recently, the news source reported a LinkedIn analysis found a handful of soft skills that are in high-demand—many of which have to do with interpersonal capacities, including the four skills below:
Communication
Over the course of a year, almost 60 percent of employees who emphasized their communication abilities were hired. In today's highly digitalized, ever-evolving landscape, businesses need to stay adaptive and responsive. To do so efficiently, an organization needs workers who can clearly communicate—both with each other and clients.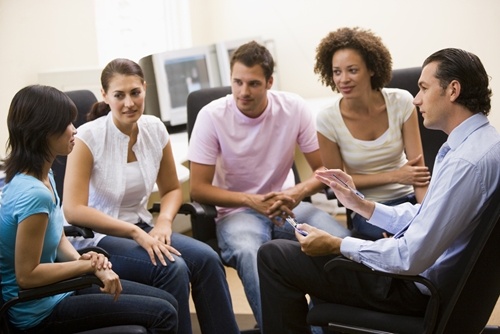 Communication, collaboration, and critical thinking are highly sought-after skills today.
Teamwork and social skills
Being able to collaborate with others is an important quality in an employee for both external and internal operations. Every business, regardless of the industry, needs to establish strong connections and relationships. Knowing how to interact and manage people is critical in the workplace, so hiring workers who can effectively collaborate and interact with one another will lead to a more integrated, cohesive, and ultimately successful organization.
Critical thinking and complex problem-solving
The ability to think critically is essential, even as the workplace becomes more automated. Digital devices are taking over a lot of the menial tasks and responsibilities of workers. In addition, the Internet of Things is providing businesses with more data and information than ever before. However, in analyzing and interpreting this data, companies still need people who can apply logic and reasoning to determine the best course of action.
"As the use of automation accelerates, interpersonal skills will become increasingly important."
Furthermore, for the second consecutive year, the World Economic Forum (WEF) has named complex problem solving as the most in-demand skill employers will have from now through 2020, estimating that over 35 percent of all jobs across every industry will consider it a core skill.
Creativity
Although machines and robots are able to handle increasing amounts of tasks and responsibilities, their capabilities are still lacking when it comes to creativity—making it more of a commodity among candidates. To give you a better idea of the sudden attention now being paid to creative capabilities, consider the jump it made on the WEF's list: In 2015, creativity held the tenth spot on in-demand skills but, within the next four years, it is expected to rise to number three.
As the labor market grows more competitive, HR professionals and hiring managers need to be strategic about their recruitment process. This includes knowing what skills to look for, but also keeping in mind not all applicants will advertise such qualities on their résumés.