On July 21, 2014, President Obama signed Executive Order 13672, prohibiting federal contractors and subcontractors from discriminating on the basis of sexual orientation or gender identity—this includes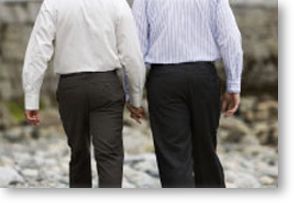 workplace discrimination against lesbian, gay, bisexual, and transgender (LGBT) workers. The new OFCCP regulations implementing the Executive Order went into effect April 8, 2015, and apply to federal supply and service contracts entered into or modified on or after that date. So what does this mean for federal contractors?
Contractors must make several changes to their affirmative action program to remain in compliance:
Covered contractors may have to update their subcontracts and purchase orders to incorporate sexual orientation and gender identity in the Equal Opportunity Clause. If the subcontract or purchase order incorporates the EO Clause by reference, then no update is required. If, however, the subcontract or purchase order explains the protections under EO Clause or EO 11246, such as by referring to nondiscrimination on the basis of race, then the language must be updated to include specific references to the additional protected bases.
Once available, contractors must post the updated "EEO is the Law" poster.
Covered contractors may have to update the EO Tagline used on job listings. Contractors do not have to include specific references to gender identity and sexual orientation unless the contractor's tagline includes a reference to protected groups beyond Veterans and Disabled, such as women or minorities.
This means the following taglines are no longer acceptable:
EOE—Minorities, Females, Vets and Disabled
EOE—M/F/D/V
EOE—All Races/Genders
OFCCP also has stated use of "LGBT" in place of the terms "sexual orientation" and "gender identity" is not acceptable. Given these new requirements, and the agency's EO tagline requirements under Section 503 and VEVRAA, which require certain language be used, an acceptable tagline to comply with all affirmative action requirements is "EOE/AA Employer including Vets and Disabled."
Another concern under the new regulations is the proper way to collect LGBT status information, if at all. Federal contractors need to be aware OFCCP's regulations permit, but do not require, contractors to collect or analyze any information about applicants' or employees' sexual orientation or gender identity. Before voluntarily collecting such data, contractors should check to see if the collection of such data is prohibited by state or local law. In addition, contractors may not use any information gathered to discriminate against an applicant or employee based on sexual orientation or gender identity. Finally, OFCCP has made clear it may review any data collected during a compliance review. Thus, while collecting such data may seem like a good idea for diversity purposes, the practice seems to currently fall under the "no good deed goes unpunished" category of action items.
Federal contractors also may want to implement some of the following best practices to advance LGBT issues while minimizing risk:
Review and update discrimination and harassment policies to incorporate the new protected classes
Review and update any affirmative action policies and statements that refer to specific protected bases
Review and update annual vendor, union, and recruitment letters to incorporate the new protected classes
Incorporate LGBT efforts into recruitment and diversity initiatives
Train managers on LGBT issues
For more information on managing the new requirements of Executive Order 13672, please contact a Berkshire Associates' compliance expert at 800.882.8904.