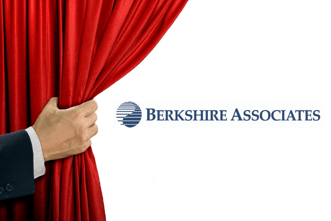 Berkshire is excited to announce that we've got some big changes in store in the coming weeks, and we wanted to prepare you, our followers, as the time draws near.
A New Look
Berkshire has kept the same logo and aesthetic for decades, and, after much consideration, we have decided to infuse new life into our well-loved brand. On January 31st we will reveal our new look, celebrating our legacy of services and our commitment to modern solutions. We can't wait to hear what you think!
The Same Berkshire
In the midst of these exciting changes, we just want to take a moment to reassure you that these external changes will have no bearing on our services or products; you can expect the same exceptional service, innovative solutions, and unparalleled expertise from Berkshire.
Have Questions?
Please feel free to reach out to lisa.farrell@berkshireassociates.com with questions and feedback regarding these changes. And be sure to check us out on January 31st. We're hoping you'll love the new look as much as we do!