The season is upon us where we begin reflecting on the year behind us and making our resolutions for the year ahead—not just personally but professionally too. For those of us responsible for affirmative action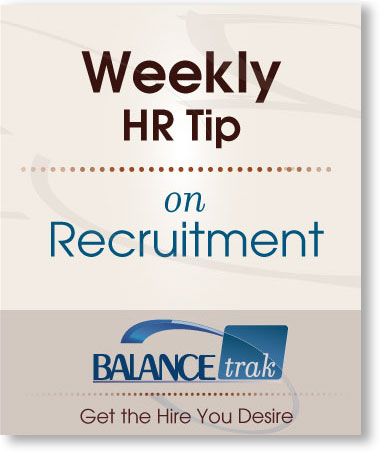 compliance, we will reflect back on 2014 as a year of significant regulatory change that forced us to take a hard look at our outreach and recruitment processes and programs. And now we look forward to 2015 as a year where all of our outreach and recruitment processes should be in compliance. One thing that's a must is having an effective applicant tracking system (ATS). If adding or replacing an ATS is on your list of resolutions, here are the top five features to look for in 2015:
1. Requisition Management
Whether you have 20 job openings a year or 2,000, the key to streamlining and managing the selection and hiring cycle is requisition management. A requisition is the simplest and most efficient means of tracking applicant flow and documenting recruitment sources for a specific job opening.

2. Automated Workflow
Automating basic procedures such as who approves requisitions, how, when, and where positions are posted, where documentation will be stored, and who is responsible for updating applicant records, eliminates the inconsistent applicant management practices that can result in disorganization and noncompliance. An ATS that can be configured to your own workflow settings allows for both consistency and adaptability in the efforts to fill a position. It will also seamlessly push your job openings to popular job boards—saving you time and money.

3. Applicant-Facing Tools
From your career page to the application, you want job seekers to have a positive experience when applying for a position with your company. Look for an ATS that creates an attractive, branded career page that job seekers can easily navigate to search your job openings—as well as create and manage their own profile.

4. Prescreening and Scoring
Screening features allow you to easily eliminate unqualified job seekers from the selection process through the use of skills-based and/or behavior-based questions customized to a particular job opening. By assigning values to questions and answers, you can then quickly evaluate the applicants who do meet the position's basic requirements and move the best qualified individuals to the next step in the hiring process following consistent protocols.

5. Compliance
If you are a federal contractor, you need an ATS that can be configured to track, analyze, and report on applicant flow data based on the OFCCP's definition of an applicant. This includes the ability to collect self-identification data on race/ethnicity, gender, disability status, and protected Veteran status, as well as assign disposition codes to job seekers and applicants, and evaluate the effectiveness of your sourcing efforts in meeting placement goals and hiring benchmarks.
If your current system is falling short of the features you need for compliance in 2015, now's the time to make a change. To learn more, check out this article, "Recruiter's Best Friend: How to Make Your ATS Work for You."
Want to learn about out one of the best applicant tracking systems on the market? Visit www.balancetrak.com now.