With the start of a new year, it is important to not only continue proven methods of success, but to take a look at new trends in HR and determine how to properly implement them throughout the year. Below are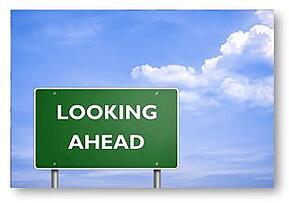 some of the top HR trends for 2015:

HR Technology

1. Video Recruitment: Videos are an awesome way to display workplace culture, engage potential candidates, and provide easily accessible information about your industry. The use of videos is key to attracting top talent. Not only does its use give your company an innovative and trendy edge, it can allow potential candidates to get a feel for what it is like to work for your organization. Videos should be posted to your company website. With the continued popularity of social recruiting, videos can be posted to social networks—offering a visual experience of company culture.

In addition, the use of video to conduct interviews is also becoming a popular HR trend. Two-way video interviews eliminate travel time and cost, and are recordable and shareable, making them a new and convenient way to get to know candidates.

2. Mobile Optimization: We can now pay bills, buy groceries, shop, and complete most of our tasks and responsibilities right on our hand-held devices, so it was only a matter of time before HR and mobile devices merged. Over the past couple of years mobile optimization in relation to HR has been on the rise, and in 2015 we can expect this trend to become even more prevalent. According to Glassdoor, as of 2014, 51% of job seekers search for jobs on a mobile device, 44% save job listings and receive alerts about job openings on their mobile devices, and 39% visit a company's career site from a mobile device. In 2015 it is imperative organizations optimize the growing use of mobile devices by creating mobile-friendly content.

3. Applicant Tracking Systems: HR and applicant tracking systems (ATS) go hand in hand. An effective ATS will not only make your recruitment process smoother, but the right one will also ensure all your outreach and recruitment efforts are compliant. With 2014 being a year of great regulatory change in data collection, be sure your ATS has the capabilities needed to keep your organization in compliance. For more information on remaining compliant in 2015, read "The Top Five Features of an Effective Applicant Tracking System for 2015."


Data Analytics

The use of data analytics will always be an HR trend. It is predicted for 2015 most data analysis will be conducted for talent management. The ability to analyze and collect data allows new insight and pattern prediction not only for customers and potential candidates, but also for current employees—leading to improved recruitment and retention strategies. Data collection and specifically, big data, the totality of available information, provides valuable information revealing meaningful patterns and correlations in data. When managing talent, data analysis will teach employers how to improve jobs for current employees, and how to attract top talent.

Generational Shift in the Workplace

According to the U.S. Bureau of Labor Statistics, in 2015, the majority of the workforce will be millennials. As baby boomers enter retirement and the millennial generation replaces most of the older workers, HR professionals will have to manage the needs of different generations. It is important for HR to focus on retaining top talent in the millennial generation, while also maintaining the skills of baby boomers. HR will also have to focus on meeting the varying needs for different age groups such as medical benefits, retirement plans, and work-life balance.

Greater Diversity Efforts

In 2014 numerous companies' lack of proper diversity efforts were made known, meaning in 2015 many employers will work to improve workforce diversity to reduce liability. Regulatory changes such as those to protect LGBT workers, Individuals with Disabilities, and Veterans regulate the recruitment, hiring, and retention of these individuals. It is predicted in 2015 there will be an increase in driving diversity not just to remain compliant, but to attract and retain a more effective workforce. To learn about the importance of diversity in the workplace, read "How Effective Workplace Diversity and Inclusion Practices Impact Your Organization."

The year ahead should be an exciting one for HR! Refer to these trends to make sure your organization is up to par with federal regulations and industry developments.
Being an HR professional and trend expert is an awesome job, and to ensure you remain awesome throughout 2015 checkout Berkshire's eGuide for the Awesome HR Professional, filled with the latest HR information, trends, and HR fun!