There are three primary ways recruiters can leverage the Internet to bring more attention to their job listings.
We live in the age of the Internet. People use their computers to exchange information, keep in touch, coordinate events, and all other forms of communication. This trend has had a marked effect on nearly every industry—as such, any company would be wise to leverage the Internet as a recruitment tool.
"The Internet makes it easier to connect employers with job seekers."
By now, online job postings are far and away the most visible method for reaching potential employees (sorry, Classified Ads). Overall, that's a good thing—the Internet makes it easier and faster to connect employers with job seekers. But it also means an organization's listing may get lost in the shuffle. That's why hiring managers should follow these three tips to make sure their job listings will get through to that perfect candidate.
1. Social media is your friend
Facebook, LinkedIn, Twitter, and other popular social media sites are places where many people interact and share their interests. With all the time folks spend on their social media of choice, employers who post job openings there may have a better chance to attract job seekers.
That doesn't mean just linking to the job posting and hoping the right person comes along. Often, employers can get the word out by having current employees post about the position and take inquiries from interested friends. That way, the organization can generate interest more organically than they would with a blatant advertisement.
2. Consider the search engine
SEO is the king of the online marketing world. For employers, it can be a tricky concept—job openings may disappear once the right applicant is located, noted Jessica Miller-Merrell of Glassdoor.com. However, keywords, landing pages and videos can help a company bring in more traffic through search engines.
Landing pages can eliminate the problem of transience within job postings by attracting candidates to the company's careers page, even if it isn't hiring. Leveraging keywords will improve the number of hits the page receives on search engines, and a well placed, brief video can help keep visitors engaged with the website. Companies can also make great use of recruiting software to streamline their processes and maximize the impact their listings have.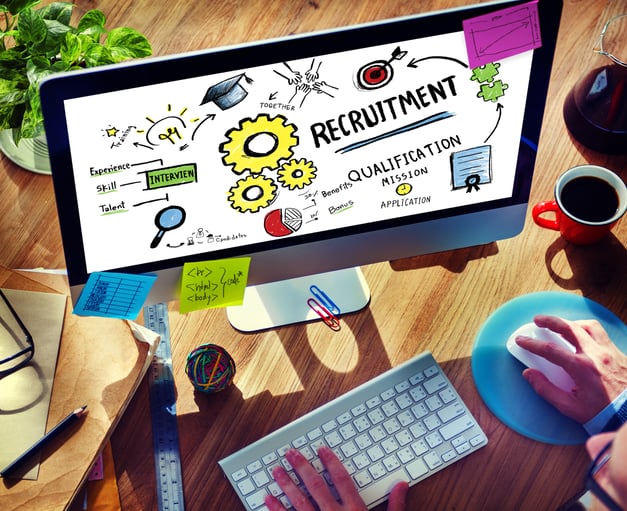 3. Make it personal
On one hand, broad job postings might bring a higher number of applicants. On the other hand, those listings might also attract less qualified applicants whom a company will have to sift through—using up valuable time and resources. More specific, dialed-in listings can still garner attention, and ideally those interested will be more likely to qualify for the position.
There are other ways for an organization to tailor its listings. Recruiters can use social media pages to reach out to passive candidates who may be qualified but are not actively looking for jobs, reported Workforce.
"Passive talent is the sweet spot of recruiting," Brett Underhill, director of recruiting programs at Prudential Financial Inc., told Workforce. "This is the hot talent that other companies are holding onto and trying to retain, so it's the talent our recruiters should be going after in order to get the best hires."