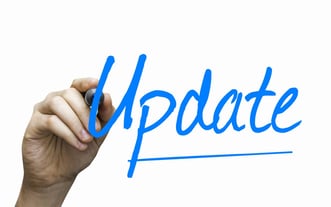 The Federal Office of Management and Budget (OMB) says the final decision on whether pay data is to be collected in EEO-1 reports has not been made. This information came in as a request filed by OMB to dismiss a lawsuit filed by the National Women's Law Center (NWLC) and the Labor Council for Latin American Advancement (LCLAA).
In September 2016, OMB approved a revision to the EEO-1 report that would require employers to report pay data—in the form of W-2 wages—in addition to the race, ethnicity, and gender information already collected on the EEO-1 form. This new pay data is referred to as Component 2 and the existing race, ethnicity, and gender data is referred to as Component 1. In August 2017, OMB announced its decision to review and stay with the EEOC's new collection of Component 2 pay data, noting concerns of the practical utility of the data, unnecessary burden on employers, and confidentiality concerns. EEOC also announced the Component 1 requirements for 2017 would be due by March 31, 2018.

Shortly after the stay was reported, in November 2017, NWLC and LCLAA filed suit against the OMB for this decision. In their lawsuit, these organizations argued that the OMB's decision to stay the pay data collection by the EEOC improperly suspended this action. The agencies hold that decision has deprived them of aggregated pay information that could have been used to advocate for women and Latino workers.
In February 2018, OMB responded to the lawsuit with a request for dismissal. OMB asserts the suit is not valid for two primary reasons. The first reason was the claim by these organizations that the decision harmed them is without merit because there was never a mandate for the EEOC to share the data it would have collected in aggregate or any other form with the public. This would have been a discretionary decision on the part of the EEOC, and without a mandate, there is no jurisdiction for which the court to rule. The second reason they claimed the suit was without merit is that these organizations could only sue if the decision to stop the pay data collection were a final decision. The OMB stated the decision to "initiate a review and stay of the previously approved collection of information is simply the first step in the agency's 'reconsideration' process." The EEOC has been asked to submit a revised pay data collection process to OMB. Once received, OMB will complete the process of approving or disapproving the proposed changes to the EEO-1 report.
To date, the EEOC has not submitted a revised request the OMB. This does not, however, mean the attention on pay equity issues is going away and may get more attention as the #MeToo and #TimesUp movements spotlight how employers handle gender equality in the workplace.