Over the last few years, social media has become a growing platform for recruitment. As we move forward in a technology-driven environment, where wearables become commonplace and nearly every millennial is on a social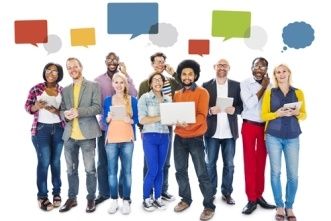 network, social media recruitment will be essential.
While many articles tell you to scan networks like LinkedIn, Facebook, and Twitter, they don't exactly tell you how to get the best results. We're here to help:
Employer brand is key
You've heard it a thousand times before, but on social media, it couldn't be truer. Employer branding will define how many applications your company receives through social media. By interacting with job seekers, and communicating with those who write about your company, you'll present a better image which will drive more viewership and more applications.
"If you're on multiple platforms, communication can become difficult."
However what happens when you're too spread out? According to a SmartRecruiters survey, around 77 percent of recruiters admit to using at least five recruiting platforms at once. This can create a problem as a vital task in building employer branding is communicating with job seekers. If your strategy has you stretched across the Internet trying to keep in touch with them, inevitably a few will fall through the cracks.
Implement an applicant tracking system (ATS) to help you manage these platforms. You can set it to automatically post jobs to select social media sites. An ATS will then identify traits in résumés consistent with top talent and then send emails to them automatically.
Flood Twitter and Facebook with imagery
A picture is worth a thousand words—in that case, a video might be worth two thousand. While communicating with candidates is essential, the real key to driving traffic through social media is representing your brand at every opportunity.
For example, are you hosting an office party in the near future? Entrepreneur recommends taking some pictures and recording a video showing how fun it is to work at your company. Fill the post with hashtags that will reach every corner of the Internet, like #officeparty or #thankgoditsfriday. Job seekers want a career, not just a place to make a salary. Showing future employees they will be able to forge connections and have things to look forward to every week is key in making your company attractive.
Start keeping track of the number of interactions you receive with each post. You'll quickly notice the more imagery involved, the more people share, retweet , and like your content.
As the number of social media devotees increases, and as recruiters continue to devise tactical methods to reach a critical mass of candidates, opportunities for a marriage between the two grow. To better understand this growing trend, Berkshire developed a white paper, "The Impact of Social Media on Targeted Outreach," which analyzes the expansive capabilities of social media-enabled outreach while outlining strategic methods used to get the most from these tactics—and how to avoid potentially damaging shortcomings.