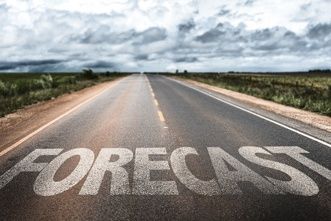 While we don't have a crystal ball to predict the future, we can get some general ideas regarding what Office of Federal Contract Compliance Programs (OFCCP) audits will look like in 2018.
Facts:
OFCCP has a new director, Ondray Harris, who will surely be making some changes. OFCCP has slimmed down considerably, after two rounds of voluntary departure incentives in the second half of 2017.
Predictions:
History has indicated we can expect a friendlier and more collaborative OFCCP. We are already seeing district offices offering workshops that provide an overview of the basics of developing and implementing AAPs under the three laws that OFCCP enforces. There is a shift from "compliance enforcement" to "compliance assistance" in the agency's stance.
A smaller OFCCP staff is an indicator there will be fewer audits in 2018. On the other hand, with the promise of staff training, we anticipate audits will be lengthier, deeper, and more intense. Additionally, OFCCP has communicated its plans to establish skilled regional centers in San Francisco and New York to handle the more complex IT and financial services audits. Hopefully, the addition of more skilled compliance officers will result in quicker reviews of plans that clearly do not have potential violations.
OFCCP is also promising to focus on transparency—if this comes to fruition contractors should expect to receive clearer answers to their questions during audits which in turn will facilitate a much smoother and potentially quicker review or their plans.
In the end we hope to see a more consistent, transparent, and collaborative OFCCP in 2018.
Subscribe to BALANCEview HR Blog and stay tuned as we monitor this and other other OFCCP updates.