It is time to wrap up 2016 and put a bow around it. This has been an eventful year for many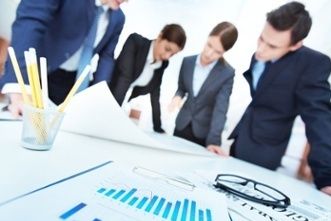 reasons—one of which was the impact of increased pressure on federal contractors and sub-contractors from OFCCP. Many of you have Affirmative Action Programs (AAP) that are effective January 1, 2017. As you wrap up 2016 here are some issues to keep in mind:
Employment-related data—your next AAP looks back at historical employment decisions for the previous 12 months. If your effective AAP date is January 1, 2017, that means all employment activity for 2016—new hires, applicants, promotions, job changes, and terminations. December is an excellent time to check for data issues that will affect the quality of the AAP for next year.
Requisitions and applicant data—this is really a sub-set of the item above; however, it deserves special attention. If possible, close out requisitions by the end of the AAP year and disposition all applicants and job seekers who applied to those requisitions. This makes it much cleaner when trying to determine who was in the applicant pool for each position that was an external hire. This is also a good time to round up interview notes, score sheets, and other documents related to hiring and promotion decisions.
Outreach and Recruitment efforts—ensure records of your outreach and recruitment efforts are available and ready for the annual assessment that is required under the regulations for AAPs for Individuals with Disabilities (IWD) and Protected Veterans (PV).
Annual review of Personnel Processes—in addition to an assessment of outreach and recruitment efforts, the regulations for IWD and PV also require an annual assessment of your Personnel Processes to ensure there are no barriers to employment and to guarantee reasonable accommodations are provided when necessary.
Review of Physical and Mental Qualifications—contractors are required to have and maintain a schedule for reviewing these qualifications to determine if they unnecessarily screen out IWD and if they are job-related and consistent with business necessity. You should examine the reviews that were accomplished during 2016 and how the effort will continue for 2017.
Goal Attainment for Women and Minorities—by year-end most of your hiring and promotions have been accomplished and you may be able to assess whether or not your Executive Order 11246 AAP goals were met. If so, you can also examine the related Outreach and Recruitment efforts to determine which were effective and should continue for next year.
Some of the requirements listed above are a result of regulatory changes made during the Obama Administration, and as it draws to a close in January 2017, we are unsure of the changes that will follow. Most experts agree affirmative action is not going away. However, there may be a more business-friendly approach in the coming years. It is certain, however, that the changes may not come quickly since it may take several months for a new OFCCP director to be named. Contractors would be wise to be audit ready during the early months of 2017. Stay tuned to Berkshire's blogs and updates for new and updated information.
For more information on affirmative action planning, or for information on audit support, please contact a Berkshire compliance expert at 800.882.8904 or bai@berkshireassociates.com.