Recorded: July 2016
Recruiting experts from Indeed and Berkshire Associates discussed how to attract the best talent during the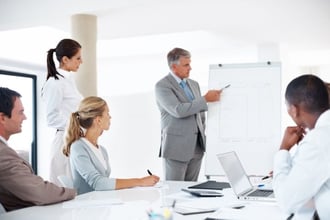 tightest labor market we've seen in years in the presentation, "Science of Talent Attraction: Understanding What Makes People Click." You know the competition for great talent is fierce, so get some insight from the recruiting experts to help you understand what candidates are looking for and how they are looking. View this recorded webinar to learn:
The top five factors that inspire people to make a career change
Actions employed people take to find their next job
The five best ways to future-proof your talent attraction strategy
Experts shared results from surveying more than 8,000 job seekers and 1,000 recruiting professionals revealing compelling insights about why and how people search for jobs in today's tight job markets. View this free recorded webinar today and gain the knowledge needed to solve the key issues of attracting top talent!