Personnel Action Coding Cheat Sheet
When it comes to managing your workforce, it's important to develop specific personnel action codes for hires, promotions, and terminations in your applicant tracking and HRIS systems. In this cheat sheet, you'll find some commonly used codes that you can apply to your own workforce management.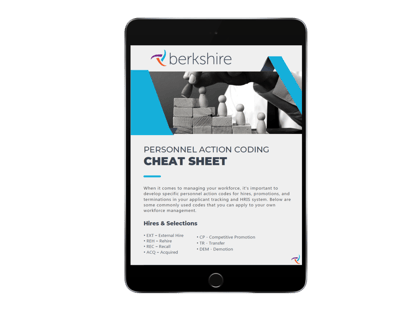 This cheat sheet is a companion piece to a webinar entitled "Coding and Analyzing Hires, Promotions and Terminations in the AAP" -- and you can access that webinar here.