Stay Ahead of the Curve.
Investing in pay equity and compensation solutions not only protects your company from regulatory threats – it also amplifies your company values for internal and external stakeholders, strengthening your foundation from the inside out.

As a longtime leader in diversity and compliance, we understand that every company is unique. That's why Berkshire offers a customized suite of compensation solutions, tailored to your organization's vision and values.

---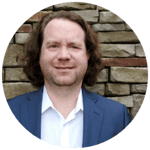 Berkshire's Thomas Carnahan, Ph.D manages our pay equity offerings, which include a wide range of services from wage gap analysis to hands-on consulting. Thomas brings two decades of experience to this important work, using a human-centered approach to produce data driven results. Complete the form at the bottom of this page to get started with Thomas today!
Wage Gap Analysis
A Wage Gap Analysis is a great first step towards understanding the effects of Diversity, Equity, & Inclusion (DEI) efforts. This analysis provides a baseline of how women and men and employees of different races are paid in your organization to evaluate your organization's progress in eliminating the raw wage gap. Additionally, our Wage Gap Analysis explores how external disparities in our society may be reflected in your organization. Through the Wage Gap Analysis, Berkshire experts will help guide your organization through the beginnings of a comprehensive effort in DEI.
Who Needs This?
Companies seeking to demonstrate their integrity and social commitment to internal and external stakeholders


Companies concerned about how internal inequities may impact productivity, company brand or shareholder interests


Companies who want to understand how government agencies may review average employee wages in an aggregated format
Market Analysis
A market analysis provides your organization with the guidance it needs to be competitive in a tough labor market. Not only does a professionally done analysis provide your organization with a compensation structure (e.g., pay grades) that can grow as you do, it can also help you understand the minimum pay being offered in the market for each of your job titles. A market analysis can also provide organizations with valuable insight into employee turnover risks.
Berkshire's compensation experts work with your organization to identify and collect appropriate data and identify appropriate matches in market analysis databases that best match your job descriptions and minimum qualifications. For SME organizations who have employees who wear "multiple hats," we can build appropriate hybrid jobs to ensure full coverage of job duties for unique positions at your organization. Using this information, all approved by you, we build a pay structure that is easy to manage.
For those interested in related services, we also can also increase the rigor of the market analysis by doing job evaluation or analyzing each employee's salary to determine if they are a flight risk.
Backed by Berkshire's proprietary balancePAY software, our consultants will replicate the procedures OFCCP follows when reviewing your compensation data to determine your risk during an OFCCP audit. The results of Berkshire's balancePAY analysis will provide you with information to help your organization investigate and understand potential reasons for preliminary pay disparities.


Who Needs This?
Companies who want to understand how OFCCP might review their compensation practices during an OFCCP audit


Companies interested in having a yearly check-up on their potential risk for minimal investment


Companies interested in a low-cost initial review of risk to assess their need to budget for a larger pay equity effort
Pay Equity Analysis
During a proactive Pay Equity Analysis, Berkshire strives to ensure we understand your organization's compensation practices and philosophy. Our process ensures that we help you identify what positions/people should be grouped together for pay analysis. Then we identify and document a comprehensive compensation philosophy for every grouping and test and refine each philosophy before investigating any significant wage disparities. Once we have identified any risk for unexplained disparities, we can create compensation adjustment plans that help you close those gaps in ways that are budget friendly. We work well with internal and external legal counsel and are committed to analyzing your compensation data in a confidential manner.
Who Needs This?
Companies looking for in-depth expertise and analysis of their pay practices


Companies who are looking to make
changes to compensation practices and procedures


Companies who are committed to investigating and fixing root causes of identified inequities
HR Development
If your pay equity investigation yields concerns about starting pay practices, promotions, performance management, or any other HR policy around pay, Berkshire also offers a full-service HR Development program. Our consultants can help you refine or create new programs and policies that are in line with Pay Equity best practices.

Sample services include but are not limited to:
Assessment development and validation
Objective performance management
Talent management/succession planning
Who Needs This?
Companies seeking to establish a long-term course of action to reconcile pay equity issues


Companies who are committed to doing the work to fix inconsistencies in pay practices


Companies in need of hands-on assistance to implement protocols that will effectively neutralize risks related to pay equity
Request More Information Today!