Stay Ahead of the Curve.
Investing in pay equity and compensation solutions not only protects your company from regulatory threats – it also amplifies your company values for internal and external stakeholders, strengthening your foundation from the inside out.

As a longtime leader in diversity and compliance, we understand that every company is unique. That's why Berkshire offers a customized suite of compensation solutions, tailored to your organization's vision and values.

---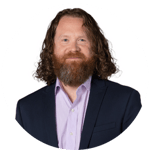 Berkshire's Thomas Carnahan, Ph.D manages our pay equity offerings, which include a wide range of services from wage gap analysis to hands-on consulting. Thomas brings two decades of experience to this important work, using a human-centered approach to produce data driven results. Complete the form at the bottom of this page to get started with Thomas today!
HR Development
If your pay equity investigation yields concerns about starting pay practices, promotions, performance management, or any other HR policy around pay, Berkshire also offers a full-service HR Development program. Our consultants can help you refine or create new programs and policies that are in line with Pay Equity best practices.

Sample services include but are not limited to:
Assessment development and validation
Objective performance management
Talent management/succession planning
Who Needs This?
Companies seeking to establish a long-term course of action to reconcile pay equity issues


Companies who are committed to doing the work to fix inconsistencies in pay practices


Companies in need of hands-on assistance to implement protocols that will effectively neutralize risks related to pay equity
Request More Information Today!