Berkshire Today
Berkshire is a human resources consulting and technology firm that specializes in helping companies build the ideal, balanced workforce.
In 1983, Berkshire began as one of the first companies to establish an automated way to prepare affirmative action plans (AAPs), revolutionizing the AAP process for HR professionals nationwide. Over the years, Berkshire has expanded its scope of services beyond AAPs to meet the evolving needs of HR professionals with a range of services, training, and software.
Today, these cutting-edge HR solutions have propelled us into position among the most sought-after providers in the industry.
History
Almost 40 years ago, a young HR professional named Dawn Hyde was laboring over her company's affirmative action plan when inspiration struck.
In that era of newly emerging technology, Dawn recognized that there had to be a way to automate the time-consuming affirmative action planning process... so she turned to her father, a computer engineer, to help her pursue her vision.
Together, they built the first automated solution for affirmative action plan preparation – and in 1983 they established Berkshire Associates to offer this groundbreaking service to HR professionals.
Careers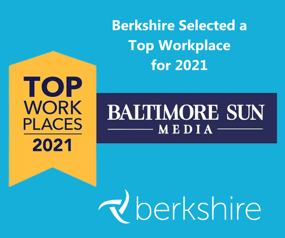 Berkshire believes our employees are our greatest asset in accomplishing our mission. Our goal is to hire and retain diverse, talented, and engaged employees who are dedicated to directly contributing to client satisfaction and company growth as members of our team. We provide an atmosphere of inclusion, collaboration, and innovation that enables each individual to contribute to the overall success of the business through their unique strengths, skills, and talents.
Berkshire's core values are as follows:
Balance: Exceeding client expectations while maintaining work/life symmetry


Affecting positive change: Working together to implement fresh ideas that add value for our internal and external clients


Integrity: Doing the right thing even when no one is looking
Berkshire offers a comprehensive benefits package for employees including medical, dental, life and disability insurance, 401(k), paid time off, and much more. If you would like to learn more about our current job openings, check out our open positions today!
Our Team
The Berkshire team is made up of experienced professionals with backgrounds in human resources, technology, engineering, finance, employee relations, business management, communications, and various other professions. Our goal, as a team, is to provide the human resources industry with innovative solutions in affirmative action, applicant management, compensation, and professional training.
Directions to Berkshire from BWI Airport
Take I-195 West
Via EXIT 4B toward WASHINGTON merge onto I-95 South
Via Exit 41B merge onto MD-175 West toward COLUMBIA

Take the exit for SNOWDEN RIVER PKWY and make a left at the end of the off ramp onto

S

NOWDEN

RIVER PKWY

Turn Right onto

MCGAW RD

At DOBBIN RD,

MCGAW RD

becomes MCGAW COURT; continue straight on

M

CGAW COURT

End at 8924

M

CGAW COURT
Directions to Berkshire from Washington DC
Take I-95 North toward BALTIMORE/COLLEGE PARK
Take MD-32 W via EXIT 38B toward COLUMBIA
Take the BROKEN LAND PKWY NORTH exit—EXIT 14
Turn RIGHT onto SNOWDEN RIVER PKWY
Turn LEFT onto MCGAW RD which becomes MAGAW COURT at DOBBIN RD
End at 8924

M

CGAW COURT