Learn from the best.
As a leader in the compliance space, Berkshire is committed to providing HR professionals with a wide range of training options that address different components of your work. Developed in-house by our subject matter experts, our training materials cover the most important aspects of the industry, including regulation changes and trends. And our courses are designed to meet the regulatory requirements for annual affirmative action training.
Berkshire's training suite offers a selection of courses designed to fit different organizational needs and budgets – and designed to target multiple audiences, from seasoned professionals to individuals who are just starting their careers in HR.
We add new topics and course materials regularly, so we encourage you to check back frequently!
---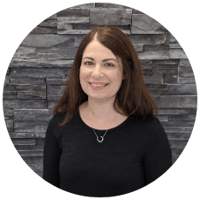 "As HR evolves, we are here to keep you abreast and informed through relevant, up-to-date training opportunities. We ensure HR professionals receive the support they need to continue to grow and strengthen their capabilities."
- Michele Hester, SPHR, SHRM-SCP
Director, Affirmative Action and Training Services
"Eye opening"
"I have been in HR for the last 14 years and I thought I was ready for my first AAP preparation given my past experience with compliance. I have to say, this course has been most eye-opening yet not chastising. The instructor was very approachable and kept the morale up with so many encouraging examples and advice. I now KNOW I am ready!"
- Rosemarie C. Luczak, Core4ce LLC
Introduction or refresher
"This course is a great introduction to someone new to Affirmative Action Plans and also an excellent refresher to someone who has been away from them for some time. I found it to have a good balance of pre-work, group activities and instruction divided into reasonable topic-focused sessions that one can fit in during the workday."
- Catharine Hurley, Validic, Inc.
Request More Information Today!