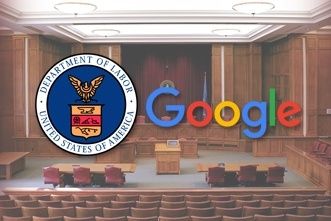 On July 14, 2017, Administrative Law Judge (ALJ) Steven Berlin issued a recommended administrative decision in the publicity-generating case between Google and the Office of Federal Contract Compliance Programs (OFCCP). For those who have been following along, you know OFCCP sued Google in early January for access to additional employee pay data and employee contact information for more than 20,000 employees as part of a routine compliance review of Google's headquarters.
Over a series of hearings since April, Google stated they had already provided extensive pay data to the OFCCP, including 329,000 documents and more than 1.7 million data points related to the 21,114 individuals on Google's original Item 19 compensation snapshot. Google claimed it cost the company approximately $500,000 to comply with OFCCP's previous requests and argued that the agency's requests for more data would require approximately 500 additional hours at the cost of $100,000.
To support its request for the broad data, OFCCP witnesses claimed during the April hearing that the agency "found systemic compensation disparities against women pretty much across the entire workforce." OFCCP witnesses also claimed the disparities appeared to be related to how Google set starting salaries, and its use of salary history information. In the most recent decision, Judge Berlin found OFCCP "offered nothing credible or reliable to show that its theory about negotiating starting salaries is based in the Google context on anything more than speculation."
Finding that OFCCP's requests were "overbroad, intrusive on employee privacy, unduly burdensome, and insufficiently focused on obtaining the relevant information," Judge Berlin ruled that Google must provide OFCCP with at least some of the data requested.
First, Google must provide OFCCP a second compensation snapshot as of September 1, 2014. The snapshot must include all the categories of information required by Item 19 of the Scheduling Letter. However, Judge Berlin reduced the other data categories required, finding that OFCCP may not have access to place of birth, citizenship, visa status information, date of birth, location, and various data points related to an individual's job and salary history with Google.
Second, Google must provide OFCCP with contact information (addresses, telephone numbers, and email addresses) for up to 5,000 of the more than 20,000 employees for whom such information was requested. The OFCCP is entitled to choose the names of the 5,000 employees and may request contact information for up to an additional 3,000 employees after it interviews employees selected in the first round.
Lastly, the OFCCP's request to receive the salary and job history for employees at Google's Mountain View headquarters, going back to their original hire date, was denied in its entirety. Judge Berlin noted that OFCCP may renew this request after further investigation but must show why any new request is "reasonable, relevant, focused, and not unduly burdensome."
The ALJ's recommended decision is full of interesting points for other federal contractors to consider. Continue to follow this blog for further coverage and analysis of this case.