This guest post is by Michelle Yoder, Justifacts' Operations Manager. Justifacts' background screening services are fully integrated with Berkshire's BALANCEtrak applicant tracking system.
Finding the ideal candidate can feel a lot like hitting the lottery. An organization's ability to grow and be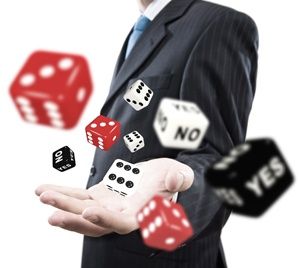 successful is dependent on great hires and the talent they bring. Unfortunately, the hiring process requires a lot more than just luck. Every hiring manager is looking for that "Ace" and to find that perfect individual, a hiring manager's process list can be long and often includes each of the following:
Finalizing the job description
Promoting the positions
Filtering applications
Completing ATS requirements
Selecting candidates for interviews
Scheduling/carrying out interviews
Narrowing the list for the right person
Let's look at some of the most common myths surrounding background screening:
Myth #1: If someone were a problem, I would know.
This is a particularly common myth in the small business crowd and is troubling because statistics show small businesses are hit much harder by poor hiring decisions than larger organizations. In fact, employee theft leads to the failure of 30 percent of small businesses. Furthermore, due diligence doesn't end after the hire date, and just because you have been working side by side with someone each day, doesn't mean you know what happens in their life after hours. Depending on an individual's job position—ongoing criminal record checks, MVR checks, and drug screening help to add an additional layer of protection to your workplace.
The truth is: Don't underestimate someone's poker face.
Myth #2: Doing a background check is risky legally; I might get sued.
With Ban the Box legislation increasing and FCRA Class Action lawsuits on the rise, it's understandable that organizations are feeling a little jittery about their background screening processes. The fact is just because these types of lawsuits have gone up in recent years, doesn't mean negligence lawsuits have gone away. The U.S. Department of Labor states roughly 2 million American workers report workplace violence each year. The best way for an organization to stay out of the courtroom is to develop a legally compliant program. Fortunately the task is not as daunting as it seems. To ensure you stay compliant, ask your Background Screening Partner if they have an in-house Compliance Department, and whether or not they offer additional automated adverse action services to help protect your organization.
To learn how to protect YOUR organization from an FCRA lawsuit, download Justifacts' Guide to Understanding the FCRA.
The truth is: You can't avoid the hassles of legislation, but partnering with the right Background Screening Company makes it a lot easier to play the hand your dealt.
Myth #3: Background checks are too expensive for my organization.
Bad hires can cost employers much more than company morale and team productivity. A Careerbuilder.com survey states nearly one-in-four employers reported a bad hire cost them more than $50,000. Bad hires can lead to increased costs associated with recruiting and training, lower productivity and morale among current team members, and additional overtime/temporary worker costs. (The Staggering Cost of a Bad Hire Infographic.)

Curious to find out how much bad hires are costing you? HR World created a Bad Hire Calculator to estimate the cost of a bad hire. These bad hire's hide between the balance sheets line items and can be a silent killer to bottom line.
The truth is: The payoff for a good hire exceeds the cost of a background check.
Myth #4: I run a national criminal check on all of my applicants, which gives me all the information I need instantly.
We all know if something is instant and cheap, it is probably not high quality. Unfortunately, many organizations still opt for the fastest, cheapest background screening option. Let me tell you why that doesn't work. First, there is no such thing as a comprehensive nationwide criminal search. National criminal database searches can be a very useful tool as part of a criminal record check process; however they should never be used alone. Databases are only as good as the information that is provided to them. There are occasions where database information may be incomplete or outdated, adding additional searches such as a county criminal record check, helps to ensure you are getting complete information.
The truth is: Make sure you hedge your bets, a good background check is not instant nor is it one dimensional. If you want a better candidate, expand your search.
By performing a due diligent background screening on your candidate, you are able to paint a picture of your candidate's characteristics beyond résumé and the ATS grading scale. A thorough background check program delivers a higher quality candidate, that's a sure win for your organization.
We hope you hit the jackpot with your next hire! For more information on the background screening process, Visit the Justifacts Background Check Blog today!
Justifacts, a partner of Berkshire Associates, is a leading background check provider with over 20 years of experience. By providing users with thorough and informative background checks along with access to its leading online reporting system, Justifacts helps users make knowledgeable and safe hiring decisions.