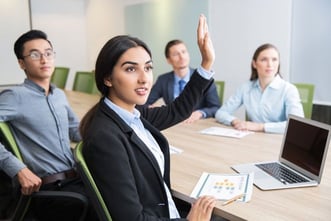 In the last two years, federal contractors started tracking and reporting the workforce percentage that self-identified as being an Individual with a Disability (IWD). Time and time again, we hear from employers that applicants and current employees are unlikely or uncomfortable providing their disability status as part of the employment process. Employers are consistently reporting low numbers of employees who self-identified as an IWD.

Office of Federal Contract Compliance Programs has a relevant video for contactors to use. It is called "Disability Inclusion Starts with You." Contractors may post a link (https://www.dol.gov/ofccp/selfidvideo.html) to the video on their company website as a way to explain to employees why providing disability status information is important, and how the information will be used.


Berkshire has seen greater success in disability disclosure campaigns when the company highlights an ambassador, or someone in management who talks about working at the company with a disability. We have found it helpful when that person is not part of Human Resources. This person is a resource and shows the workforce that self-identifying did not hurt their career. The ambassador helps change the conversation around disability status and creates a culture of inclusivity. Sharing differences is seen as a positive in the company.