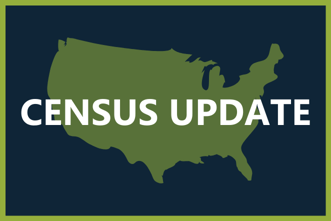 In an article published by NPR, the Census Bureau revealed the results of a national experiment on public reaction to a citizenship question being included in the 2020 Survey. Although the Supreme Court ruled against the inclusion of such a question on the constitutionally mandated headcount of American communities, the Census Bureau worked its investigation to completion.
The investigation presented two "test" census forms, one with a citizenship question and one without, to groups that the Bureau believed to be demographically similar. Despite an announcement that the question would not significantly affect overall self-response rates, the results for the Latinx and Asian communities revealed a statistically significant difference between households responding to the survey with the citizenship question versus the survey that did not include the question. The survey question was found to be responsible for up to a 2.4% drop in self-response rates for these communities.
According to Vox, another news source, the Census Bureau does not have a way to "fix" undercounts. The Census Bureau is bound by the requirement for enumeration (counting) and cannot use statistical modeling to make sure a group is represented properly. Therefore, once self-reporting responses are compared to those mailed, the Census Bureau must enlist temporary census takers to visit houses, talk to neighbors, or (in a last-ditch effort) impute the count of a household by using the nearest neighbor to fill in gaps.
While some may see the investigation of the citizenship question as superfluous, the final results indicating that at least two groups would be significantly impacted by its inclusion show that there was an impact. According to this study, eliminating the citizenship question from the 2020 census may have improved the effort to attain accurate counts.