The Equal Employment Opportunity Commission (EEOC) released its 2016 Fiscal Year (FY) Performance Report. In this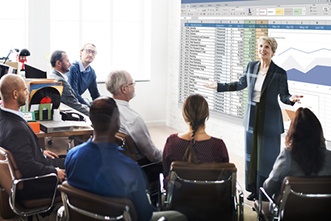 report, the EEOC talks about its FY 2016 accomplishments, which ended on September 30. As an overview, the EEOC secured more than $482.1 million for discrimination victims in the private sector, state, and local governments. This number included $337.9 million that was secured through mediations, conciliations, and settlements; $52.2 million secured through agency litigations; and $84 million secured for federal employees and applicants. The agency also secured significant changes to alleged discriminatory practices to prevent future discriminatory conduct.

The EEOC report detailed the agency's resolution of over 15,800 charges of discrimination through settlements, mediations, and conciliations, as well as the resolution of 273 systemic investigations (defined as cases that address patterns or practices in a region, industry, or impact a group of employees or job applicants). The agency also filed 86 lawsuits in FY2016, covering a wide range of issues, with the most common allegation being disability discrimination (35 lawsuits). Notably, the number of lawsuits filed by the EEOC was much lower than in prior years. For example, the EEOC filed 142 merits lawsuits in FY 2015. In years past, the EEOC has often filed between 250 and 381 lawsuits each fiscal year.

Beyond the monetary recovery, here are a few other accomplishments the EEOC deemed significant for FY 2016:
The EEOC received 91,503 charges in FY 2016, which is a slight increase over the year prior. However, the agency was able to resolve 97,433 charges, resulting in a net reduction in the agency's charge backlog.
The agency's success rate in its mediation program remained high, with 76% of all mediations resulting in a resolution.
The agency issued two new guidance documents on national origin discrimination and retaliation, as well as seven resource documents.
The EEOC handled over 585,000 calls to its toll-free number, and more than 160,000 pre-charge inquiries to their field offices, which reflected to the EEOC the public demand for its services.
The agency's outreach programs reached 315,000 people during the year through participation in 3,700 no-cost educational training and outreach events.
The EEOC also revamped its Youth@Work website and created an online resource for small business owners to access information on employer responsibilities.
The EEOC explained that going forward it will continue to focus efforts on those activities that would have a strategic impact in advancing equal opportunity in the workplace. This action falls in line with the EEOC's Strategic Plan. For more information, the EEOC has posted the 2016 FY Performance and Accountability Report on its website here.