Intangible skills often make a bigger impact on a company than originally anticipated. Using an applicant tracking system (ATS) to identify these traits in potential employees can make it easy to sift through the most favorable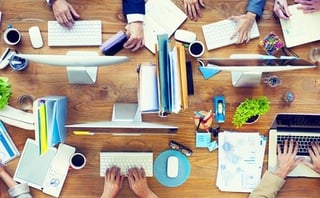 soft skills in a résumé. Soft skills, traits—identified by phrases like "hard working" or "team-oriented,"—are just as important to a successful business as technical skills are.
Here are some characteristics that often accompany exceptional employees:
1. Consistent worker
It's no surprise to see consistency on top of the list. In a Career Builder survey that listed the most common soft skills employers look for, "hard working" and "dependable" came in tied for first at 73 percent. In an office setting, these two traits quickly translate to upper level management potential because of the employee's ability to handle formidable amounts of deadline work. These are some terms HR can calibrate their ATS to pick up on for this soft skill in the recruiting process:
Produced
Completed
Accomplished
2. Positive attitude
Being able to lift the morale of everyone in the office is something that should be revered in the hiring process. An overwhelming 72 percent of companies said a positive attitude, specifically one that can rub off on other employees, was a soft skill they looked for in new hires. Entrepreneur pointed out that this trait can help during projects with toxic workers or when conflict arises in the office. When someone can control any situation and work with disruptive employees, he or she becomes a more valuable member of the team each time. To find this skill, have your ATS review a résumé for these words:
Managed
Maintained
Supervised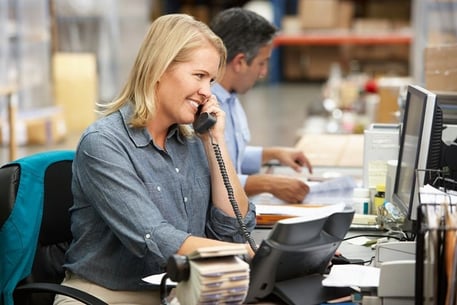 Consistent workers are employees that can be trusted on to multi-task efficiently.
3. Impressive communicator
Communication is key to office productivity, but it can also arise in a couple of different ways. Take the phrase marketable, for example. According to Entrepreneur, inside the company that term could mean likable, while outside the company it means an employee with that trait has the innate ability to represent the brand well. However, an employee can't be marketable without solid communication skills, and Career Builder reported that 56 percent of employers look for these skills in a new hire. Efficient communicators make sure their entire team is on the same page when it comes to projects, so calibrate the ATS to highlight these terms:
Disseminated
Interacted
Publicized
4. Exude confidence
The ability to recognize the right time to stand their ground should be a quality employers look for in a new hire—and it is. According to Career Builder, 46 percent of companies look for their new employees to be brimming with confidence. This soft skill manifests itself in different ways; Entrepreneur pointed out. The employee shines in their confidence to ask the tough question, so everyone in the room understands what's going on. People with high levels of confidence will also look to change broken processes that have never been fixed. Here are some ways employees define these skills on a résumé:
An ATS is a valuable tool used to sift through technical skills on résumés, but when calibrated for soft skills, it becomes even more of an asset. These end up being the skills that define the office atmosphere and management team. It takes employees with key inherent traits to accomplish extra work. Passing up someone with superior technical skills, but no intrapersonal skills, for a person with great soft skills and the ability to learn quickly could be a wager that pays off in the long run.