The White House recently rolled out a new online tool (www.worker.gov) that allows employees to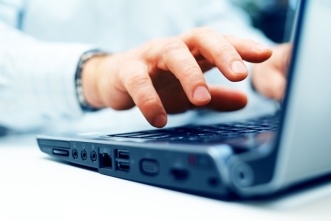 file various types of complaints against their employer. This site also was designed to inform individuals of their employment rights. According to the White House, the website was created to assist individuals "who have had wages stolen, have been injured on the job, faced discrimination, or were retaliated against for seeking better wages or work condition," file complaints against their employers.
The website allows workers to file a complaint by following a few simple prompts. Individuals are asked to enter their job title when they first enter the site. They are then offered a variety of employment right topics and suggested complaints. Depending on the user's choices, workers could be directed to various enforcement agencies. These agencies include the Equal Employment Opportunity Commission, the National Labor Relations Board, the Department of Justice, and various agencies at the Department of Labor (DOL), including the Wage and Hour Division, the Occupational Safety and Health Administration, and Office of Federal Contract Compliance Programs (OFCCP). For example, a user who indicates that "My employer is doing business with the Federal Government and I was discriminated against," will be redirected to the OFCCP's page where they will be able to submit a claim.
In announcing the new website, the DOL noted the website "doesn't ask what statute you think your employer violated or what government agency you think can help you. Instead, users answer a few simple questions about their lives and jobs, and then worker.gov guides them to the information they need. They don't need to know the name of a single statute or government agency. Based on responses to questions, the site provides the information the people are most likely to need and prioritizes that information, making it easier for users to find."
As of now, the website is still in its beta phase and individuals cannot yet submit online complaints. The government is using the feedback it is receiving during the beta testing to expand and enhance the features of this website, which will then allow it to add even more precise information to narrow down the exact information workers need the most. Currently, the worker.gov website only covers construction workers, day laborers, office employees, nail salon workers, and restaurant workers; however, the government plans to expand the site to all workers of all industries.
What does this mean for me?
Once the site is fully up and running, government contractors may see an influx of individual complaints that will need to be addressed, assuming the incoming administration does not revamp or shut down the website. As always, government contractors should continue to be proactive in ensuring they are in compliance with all federal regulations.
Berkshire's team of experts is here to assist with all your annual compliance obligations, and audits. For information on compliance, regulatory updates, or audit support please contact Berkshire Associates at 800.882.8904 or bai@berkshireassociates.com.