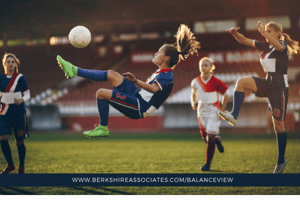 Hope Solo, a former goalkeeper for the U.S. women's national soccer team, has filed a lawsuit in California Federal Court against the U.S. Soccer Federation for violating the Equal Pay Act.
Solo first filed a complaint with the U.S. Equal Employment Opportunity Commission, which has not yet issued a right to sue letter, based on Solo and four of her teammates from the 2015 World Cup-winning roster's March 2016 complaint.
Solo's lawsuit cited several examples of the pay structure that has favored the male team. For example, in 2014, the women were paid $7 million less for winning the World Cup tournament than the men's team, who lost in Round 16. During the 2016 Olympics, the Women's team was paid the same amount as the men's B Team. The suit maintains pay discrepancies extend to per diem rates and sponsor appearances where the women receive 20% less than their male counterparts.
In the past, the U.S. Soccer's sited the anticipated revenue generation by each team as a reason for the pay differences. Solo claims in the lawsuit that after the women's team won the 2015 World Cup, a projected loss for both teams turned into a gain of over $17 million.
To learn more about pay equity, register and attend this webinar,
This complaint is nothing new for Solo, she has consistently been one of the many faces of the "equal pay for equal play" movement spearheaded by the U.S. women's team. Solo also tried to make changes from within the U.S. Soccer Federation by running for president of the organization but she lost to former Vice President Carlos Cordeiro this past February. This case is an ongoing reminder to organizations to review their pay practices to confirm there are no unexplained differences in pay.
To start the review process, contact a pay equity expert. An expert will guide you through an analysis of your compensation and offer practical solutions to remedy potential issues. If you are interested in speaking with someone about an analysis for your organization, please contact Berkshire Associates, at bai@berkshireassociates.com, or at 800.882.8904.