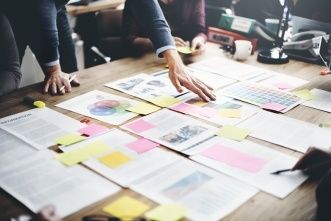 On February 17, 2017, 800 corporate scheduling announcement letters (CSALs) were mailed to federal contractors throughout the United States. This left many contractors asking, "why us?" There are a few ways a contractor can be selected for a compliance review, including, but not limited to, individual or class complaint investigations and directed reviews initiated by Office of Federal Contract Compliance Program's (OFCCP) National Office. Directed reviews are based on reports of an alleged violation, pre–award evaluations in response to requests for pre–award clearance from federal contracting officers, and the monitoring of conciliation agreements and consent decrees. Most establishments make the "list" through the OFCCP's Federal Contractor Selection System (FCSS).
The FCSS is a neutral system that uses multiple information sources to select establishments for review. Some of these sources are federal acquisition and procurement databases, EEO–1 employer information reports, Dun & Bradstreet (D&B) data, Census data, and statistical thresholds such as industry type and employee counts of federal contractor establishments. OFCCP prepares each list starting with the Federal Procurement Data System–Next Generation (FPDS). The FPDS captures all federal contract transactions. OFCCP creates a list of active contracts with all the contractors that fall under the agency's jurisdiction based on the information provided by the FPDS. The OFCCP then uses data sources such as EEO–1 and D&B to identify the corporate parent and/or affiliated establishments of the covered contractors identified through FPDS. The EEO–1 and D&B data may also be used to confirm the address and employee count at each establishment.
The list is further refined by applying factors such as contract expiration date, contract value, and pre–defined operational limits on the number of establishments per contractor that may be scheduled in any one cycle. Establishments covered by Functional Affirmative Action Plan (FAAP) agreements, currently under review, reviewed within the prior 24 months, subject to current conciliation agreements or consent decrees, or waiting for scheduling from the prior list are removed. Lastly, OFCCP determines the total number of establishments to be reviewed. The total number of establishments reviewed is based on OFCCP region and district office staffing levels of full-time employees (FTE).
The final scheduling list for each district office is sorted using any one of several neutral factors including, but not limited to, alphabetical order, employee count at the establishment, contract value, or contract expiration date. The first and every 25th establishment on each district office list are marked for a quality review. The list is then uploaded into the OFCCP computer system that distributes the list to each OFCCP district office based on the physical addresses of the contractor's establishments. When an office is ready to schedule an establishment for evaluation from the FCSS list, it accesses the computer system that is maintained by OFCCP's National Office. This system releases the name and address of the next establishment on the list for that office.
For each establishment, the district office must either schedule the establishment for a compliance evaluation or note the reason(s) for not doing so. If the establishment is scheduled for an evaluation, the District Office must enter the date the scheduling letter is sent to that establishment. Field offices work on multiple evaluations at the same time and are not required to complete one evaluation before selecting another establishment for scheduling or acting on another evaluation that has already been scheduled. For more information about OFCCP's scheduling process, click here.