Every now and then it's important to look at industry statistics to see what products and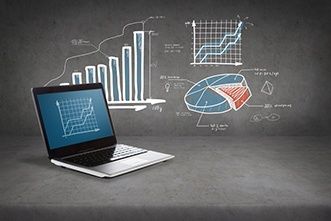 services are having the biggest impact. If you haven't had a chance to scour the internet, don't worry about it—we've got you covered with some numbers that really jump off the page and speak for themselves.
Technology rooted in process
While many industry pundits may say recruiting technology is here and already helping, that point doesn't exactly hit home without information backing it. According to Capterra, 75 percent of recruiters use an applicant tracking system (ATS) or some variation of it.
This number is so high because of how an ATS can improve both the quality of applicants being brought into the interview phase, as well as the speed in which they are. That's incredible value from one system. Furthermore, the source reported that 94 percent of organizations using the platform agree it has improved the hiring process.
Spend money to save it
It's difficult to get executive buy-in for a new purchase when return on investment is seemingly intangible. This happens often with technology, because even though there are aspects of improvement that are shown in speed-to-hire or quality hires, it's hard to put a finger on what exactly that equates to in terms of how long it will take to pay off the purchase.
Time-saving technology does yield cost savings, according to a study by Deloitte. The source reported organizations using HR platforms are saving an average of 22 percent per employee. Over time, reducing a cost-to-hire by one-fifth will result in faster payback on system implementation.
Why the big push?
Numbers tell a story, but they don't always provide the context behind it. The United States' employment market has been growing quickly over the past few years, meaning there's more pressure on HR departments to find the best talent through high-volume recruiting methods.
This can be a difficult task, as some job listings will be posted on hundreds of websites. This results in a large number of résumés that need to be read, and a manual system won't ensure the best applicant is found. The HR Tech Fest believes the true power of recruiting technology lies in its ability to both speed up the process, as well as provide actionable data that can allow organizations to strategically position themselves in the market. However, in order for organizations to properly postion themselves, they must understand how to analyze this actionable data. To help you overcome the challenges of analyzing large amounts of data, read Berkshire's white paper, "Strategically Managing Applicant Data: How to Make the Most of Your Recruitment Efforts." This white paper offers expert advice on the importance of effective applicant data collection and analysis so you can develop a strategic and compliant applicant tracking process.
Companies have never been more competitive for elite candidates, and systems like an ATS are proving to be the advantage.