With all of the technology available on the market, it's difficult to judge the quality of a hiring process simply by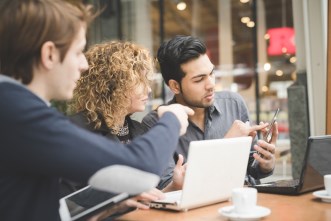 "eyeballing" it. HR departments that use products like applicant tracking systems (ATS) have a wealth of information at their fingertips, and would be smart to start implementing it into their daily routines.
Specific areas of a hiring process can be continually reviewed, tweaked, and improved simply by following the numbers.
Cost-per-hire
There's no better way to manufacture room in the HR budget than by cutting down the cost-per-hire. Just by upgrading from a manual process to an ATS, recruiting specialists can save considerable and valuable time that can be used elsewhere.
RecruitLoop recommends noting a few key factors when figuring out how much your cost-per-hire is, as they can lead you to understand how to reduce it:
Through understanding these three factors, HR departments can take a step back and understand just how much they are spending per applicant, and curtail that cost.
Sourcing
HR departments have the ability to post a single job listing to tens of job sites and their company brand page at the click of a button. This is a benefit in terms of saving time, but just how valuable are all these avenues for hiring? It's important to understand which channels provide the best applicants, as doing so will allow you to focus your efforts on the most successful areas instead of areas that don't drive applicants to your site.
"Identify your qualified candidate rate through sourcing."
"Some job boards will give you a huge volume of applicants but that doesn't mean they will be relevant to the role," Ryan told the Society for Human Resource Management (SHRM). "It's recruiting's version of a qualified lead. This serves as a leading indicator that the interview funnel is filling up with quality candidates."
Consider this—if the average job board sends you 20 candidates, and your career page just five, you'll likely think that the former is a better method for sourcing, right? But, if just five of the job board applicants move on to the interview, while three from the career page do, the percentages fall in the favor of the latter—a 25 percent versus a 60 percent "qualified candidate" rate.
Reallocate your resources toward the avenue that provides better quality candidates, rather than the most—though don't completely disregard the other channels. This will save you valuable time in the interview process, which can be used for other important tasks.
One avenue of recruitment outreach that has seen expansive growth is through social media. As the number of social media devotees increases, and as recruiters continue to devise tactical methods to reach a critical mass of candidates, opportunities for a marriage between the two grow. To better understand this growing trend, Berkshire has developed a white paper, "The Impact of Social Media on Targeted Outreach," that analyzes the expansive capabilities of social media-enabled outreach while outlining strategic methods used to get the most from these tactics—and how to avoid potentially damaging shortcomings.
By understanding and assessing cost-per hire and sourcing, HR specialists can better evaluate their hiring methods and make improvements to the process.