If you work in HR with a company that has over 100 employees, you've more than likely heard of the Employer Information Report EEO-1. This report is mandatory for those mentioned above, as well as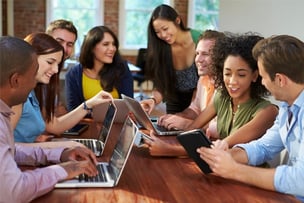 federal contractors and subcontractors with more than 50 employees and over $50,000 in contracts, according to the Society for Human Resource Management (SHRM).
Diversity demographics aren't only important for Title VII recordkeeping, but they matter to job seekers as well. An applicant tracking system (ATS) can help employers track demographic information, as well as account for diversity in hiring practices.
What job seekers and employees think
A company with above-average diversity signals strong corporate values resonate from the executive staff down to entry-level employees. Companies that successfully adhere to Equal Employment Opportunity Commission and Office of Federal Contract Compliance Programs (OFCCP) regulations not only are protected from potential hiring liability but appreciate that a wide demographic of employees can bring unique skill sets to any position. Without it, the culture of a business can stagnate.
According to a Glassdoor survey, 67 percent of potential job candidates list workforce diversity as an important factor as they evaluate their job offers. Companies can fall behind in this category if practices aren't constantly reviewed and managed.
Furthermore, 57 percent of respondents believe their company could be doing more to promote diversity in the workplace. Employees ultimately feel that the job of diversifying the workforce falls on hiring managers and HR, as well as the CEO of the company.
HR personnel are in a unique position—they can impact this issue first-hand and ultimately improve the company from their hires.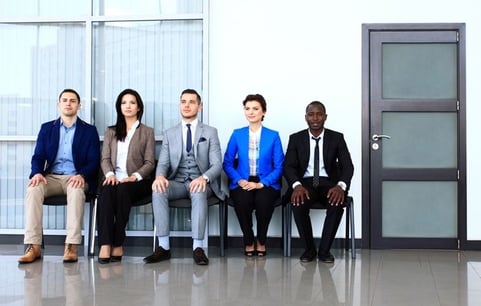 Using an ATS to track diversity
An ATS allows you to track résumés through the hiring process and extract valuable data that can be stored and reviewed periodically to adjust practices to remain compliant with EEO-1 and OFCCP affirmative action reporting.
Abiding by the Uniform Guidelines on Employee Selection Procedures is crucial, because if a case is brought against your company you need to be able to prove your hiring practices were conducted with diversifying staff as a top priority.
SHRM recommends using an ATS to sift through résumés, as it's an entirely legal technique to collect race and gender data on candidates. Things like keyboard typing tests are illegal ways of obtaining this information, as the test could be skewed in favor of class standing, such as someone who had access to certain materials over other candidates that didn't. Companies can compile proprietary statistics on their hiring methods and implement changes on the fly, or save the information for when it's needed.
An ATS helps you two-fold—it speeds up the hiring process as it matches keywords to the importance placed by the HR staff, and it collects and stores data on hiring methods for future use.