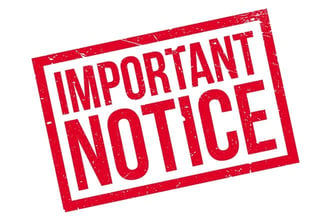 The Office of Management and Budget (OMB), in consultation with the Equal Employment Opportunity Commission (EEOC), has decided to initiate a review and stay of the revision to the EEO-1 that was previously approved for implementation. The revision would have required employers with 100 or more employees to add wages and hours, along with race/ethnicity and gender, to the EEO-1 report. The 2017 report was to be filed by March 31, 2018.
According to OMB, the Paperwork Reduction Act (PRA) authorizes the OMB Director to review an approved collection of information if relevant circumstances have changed and/or if the burden estimates previously provided were incorrect. In a letter to the EEOC, OMB stated this was, in fact, the case and its belief that the collection of the additional information was contrary to the standards of the PRA. Additionally, concern regarding the practical utility and burden of the revised report, as well as privacy and confidentiality issues, was also expressed. EEOC is now required to submit a new EEO-1 information collection package to the OMB for approval. EEOC must also publish a notice in the Federal Register announcing the stay of the revised requirements and confirm the reporting requirements for 2017.
Acting EEOC Chair Victoria Lipnic has confirmed the reporting requirements and issued guidance that employers will be using the approved EEO-1 format that has been used in previous years. Employers must file the report by March 31, 2018. She also stated, "Going forward, we at the EEOC will review the order and our options. I do hope that this decision will prompt a discussion of other more effective solutions to encourage employers to review their compensation practices to ensure equal pay and close the wage gap. I stand ready to work with Congress, federal agencies, and all stakeholders to achieve that goal."
Berkshire will provide updates as more information becomes available.