According to the latest Bureau of Labor (BLS) statistics, jobs in healthcare are projected to increase 19% over the ten-year span 2014–2024. Only two years into that period, and those who work in healthcare are already experiencing this job growth. The Affordable Care Act (ACA) has made medical services available to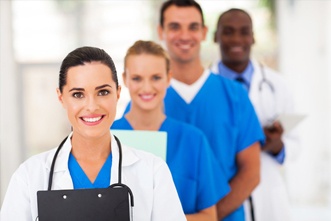 more Americans, thus increasing the demand for individuals to deliver those services. Couple that with a large number of baby boomers opting for retirement, as (according to the Pew Institute) 10,000 Americans will turn 65 every day during this period, the jobs of those involved in talent acquisition in the healthcare industry have never been busier. Using social media sites like LinkedIn and Twitter, and job sites like Indeed and CareerBuilder have helped, but the role of the Healthcare Recruiter continues to be a challenging one.
How Healthcare is Different
I spent over 10 years in Human Resources for a health system and saw firsthand the struggles that healthcare organizations—especially hospitals—go through to recruit, select, and hire qualified workers. When I first joined the health system, I was told healthcare is different. Having had a number of years in HR already, I was skeptical of that assertion. However, I can honestly say healthcare is different. The people you are recruiting, and ultimately hiring, have peoples' lives in their hands, sometimes literally. As a result, many healthcare jobs require extensive education and training, and these requirements seem to be becoming more stringent. For instance, there was a time one could go through a diploma program at a hospital and become a registered nurse (RN). Now RNs must have at least an Associate's Degree and the present trend is towards requiring bachelor's degrees in nursing (BSNs), to be minimally qualified. Similarly, newly trained Pharmacists and Physical Therapists who were once qualified with bachelor's degrees, now hold doctorates.
Challenges of Sourcing Candidates
Sourcing healthcare candidates with the required knowledge, skills, and abilities can be difficult. Even when the applicant has the educational background, they may need specialized experience in order to qualify. For example, a Physical Therapist who works with adults, may not be competent to work with children. Or a RN who works in Labor and Delivery may not be qualified to work in an Intensive Care Unit. Because of these specialty requirements, it could take a year or more to find the right candidate. Imagine the stress the recruiter might feel when the "days to fill"—a typical measure of a recruiter's performance—shows to be 400 days or more.
Then there are the high-volume recruitment jobs, like nursing assistants and housekeeping aides, where vacancies could generate over 100 applicants. Finding the right candidates from this large pool can be just as frustrating as trying to fill the position with unique requirements. Assessments may help. However, assessments are considered "tests" and must be validated to ensure compliance with EEO and Affirmative Action regulations. Assessments, when used appropriately, can help to narrow the pool of prospective employees, but in an industry where quality interactions are key, a face to face interview is usually the only way to determine whether the candidate possesses those skills. More often than not, it is the role of the recruiter to determine if the individual exhibits appropriate nonverbal communication skills or if she can answer questions in a clear and concise way. These "soft skills" as they are sometimes called, are even more critical post ACA since healthcare organizations are now evaluated on how satisfied patient were with their treatment and interactions.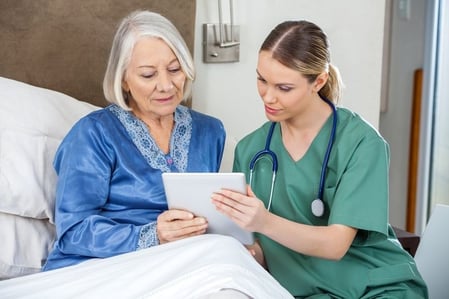 The Need to Reduce Costs
Another trend in healthcare these days is to reduce costs by keeping patients out of the hospital. When someone is admitted, the goal is to provide quality care that's also efficient and then to discharge them as soon as it is safely possible. This has created a need for new positions, such as Care Managers, who as the name implies, coordinates the care of the patient while in the hospital with the goal of getting them back to their homes. It has also increased the need for jobs outside of the hospital, especially Nurse Practitioners and Physician Assistants, who can perform many of the same functions as a physician.
Changes that Impact Healthcare Recruitment
Since there are not enough experienced and qualified individuals in many of these roles, recruiters often have to seek out the passive job seeker—the person who isn't actively looking for a job, but who is open to new opportunities. So, talent acquisition requires skills in sales and marketing to find these individuals, convince them to leave their current employer, and to "sell" them on the job they have vacant.
The following disruptive changes make the job of talent acquisition very challenging:
1. The demand of more people seeking healthcare
2. The push for highly skilled workers
3. Increased focus on patient satisfaction
4. The need to reduce the cost of healthcare
Tools for Finding the Right Healthcare Candidate
When you find that perfect match between a candidate and the job, it can be like winning the lottery. Having the right tools, processes, and systems can help. These include:
When these things don't exist for the recruiter, it can make the talent acquisition process even more challenging.

I admire the work healthcare workers do and the wonderful talent acquisition professionals that can match great people with this meaningful work. One final comment to my friends who work in this area, "What you do for the healthcare industry really matters. As a consumer, I would like to say Thank You."

To learn more about recruiting professionals in the healthcare industry, read the following article, "Two Tips for Recruiting Healthcare Professionals."