Salary equity, or inequity, continues to be a focal point of Office of Federal Contract Compliance Programs' (OFCCP) compliance evaluations. As you may know, annual self-review of compensation is mandatory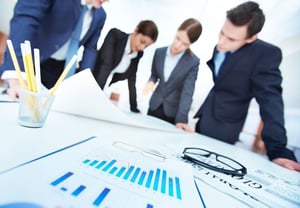 under affirmative action regulations. And while there is no prescribed method of review required, statistical analyses are an industry standard—as well as the approach the agency itself is utilizing regularly.
In the past, traditional analyses of compensation where total minorities and women were considered the protected groups would suffice. However, the changing OFCCP regulatory landscape means contractors have to move away from the traditional views of which groups are considered protected. OFCCP is no longer looking at pay disparities in isolation. Every individual race and gender category is fair game. And whereas in the past we may have seen broader reviews of compensation primarily from certain regional offices, these broader reviews are now the norm across the agency.
With the release of OFCCP's new Scheduling Letter almost one year ago, it became apparent the agency intends to cut to the chase when it comes to analysis of compensation. You may recall a time not long ago when the initial audit submission consisted of only average salary information for total minorities versus non-minorities, and females versus males. And although contractors were permitted to submit this compensation data by job group, pay grade, or job title, OFCCP seemed to be drilling down to what appeared to be pay disparities at the job title level. Over the years, the agency's methodology for flagging potential disparities has varied from $1,000 to 5%, a three-prong tipping point analysis, and $2,000 or 2%. However, in the two years leading up to the release of the Scheduling Letter we saw the agency moving more towards a statistical approach for analyzing compensation data. This means average salary data has been replaced with an initial submission requirement for employee-level data to include other compensation in addition to wage rate or annualized salary.
With the agency's changing approach, we're seeing a preference by compliance officers to analyze jobs by job group. Since job group is an affirmative action concept, it would appear the agency is attempting to analyze compensation as if job groups are a common thread across the contractor community.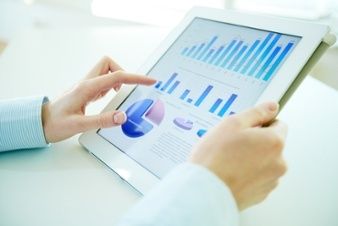 What's a federal contractor to do? Based on the audit activity we are experiencing with our clients, we advise the following best practices:
Look at compensation from multiple perspectives: job title, pay grades (if you have them), and yes, even by job title. Multiple perspectives give you the best sense of how to submit data for a compliance review.
Compare compensation between individual race groups and with males considered as the protected group.
Mirror the statistical analyses that have been adopted as industry standard and which the agency is using during compliance reviews.
Review compensation at least annually and don't limit reviews to annualized salary. Analyze bonuses, overtime, commissions, and other forms of compensation that contribute to total compensation to monitor all compensation programs, policies, and contributing programs such as performance management and merit increase.
Think about the factors you believe contribute to compensation decisions and analyze these factors prior to providing these explanations to the agency. In other words, make sure you know what does and does not explain pay before you make a claim to OFCCP. Often, contractors are so confident performance evaluations will explain salary differences that they tell their compliance officer this is the case only to find out through statistical analyses that performance and salary are not correlated at all!
Before you start any analyses, invoke attorney client privilege through your legal counsel. Attorney-client privilege will help to protect the results of the analyses should your compensation data come under the scrutiny of OFCCP or a plaintiff's attorney.
There's no doubt these reviews can feel, and be, daunting. Berkshire is here to help—we regularly perform the most complicated compensation analyses on behalf of our clients. By using the roster data from your AAP, we perform the same statistical tests being used by OFCCP, multiple regression analysis, and non-statistical comparator (cohort) analysis. Not only can we perform these analyses, but we can help you understand the results and prioritize areas that warrant your review and attention.
Our complete salary equity review includes the following:
Statistical significance tests, including t-tests, Fisher's Exact, or Rank Sum
Cohort analysis
Multiple regression analysis
Statistical cohort analysis
Expert interpretation of results
Recommendations for further statistical analysis
Don't be caught off guard during a compliance review. Be proactive so you can determine how to best present compensation data for the initial submission, and know which factors affect compensation so you can be prepared to share this data, if necessary.
To find out how Berkshire can help you with your salary equity compliance requirements, please contact us at 800.882.8904.