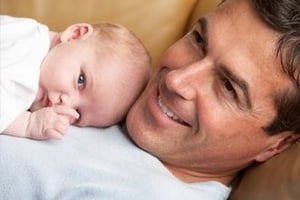 The EEOC recently announced a settlement with the cosmetics maker Estée Lauder for $1.1 million. The cosmetic giant was charged with discriminating against male employees by providing less paid leave and related benefits after the birth or adoption of a new child, than what was provided to female employees.
Estée Lauder is alleged to have discriminated against 210 male employees when the company provided them less paid leave to bond with a new child than it provided to female employees. The EEOC alleged the company provided male employees with two weeks of paid parental leave versus six weeks of paid maternal leave given to new mothers and denied new fathers the same 'return-to-work' benefits that new mothers received, including temporarily modified schedules. The EEOC found that this practice violated the Equal Pay Act and Title VII of the Civil Rights Act of 1964 and filed suit with the District Court for the Eastern District of Pennsylvania in August 2017.
Based on the District Court decision, Estée Lauder will pay $1.1 million to the class of 210 male employees affected in this lawsuit. The cosmetics maker is also required to revise its policies and practices to ensure all parental and return to work benefits are given to all employees regardless of their gender. Estée Lauder has already met this requirement by implementing a revision to their parental leave policy. Their leave policy now provides all eligible employees (regardless of gender or caregiver status) 20 weeks of paid leave for child bonding and a six-week flexibility period when returning to work. Estée Lauder is also required to provide training for their employees on sex discrimination, which will be monitored by the EEOC.
This lawsuit filed by the EEOC against Estée Lauder is a great example of how sex discrimination statues can be applied to male employees. Organizations should be mindful of the policies and benefits provided to their workforce to ensure they are equal and unbiased. When providing a benefit such as parental leave, organizational leaders should also take caution that their own biases or stereotypes do not affect the development and deployment of such policies. Training is also a great way to communicate the dos and don'ts of topics such as sex discrimination. By educating a workforce on different types of discrimination, an organization will minimize their risks when preparing new policies and procedures for their workforce.
To receive more updates like this, subscribe to this blog to get news delivered to your inbox.