We're currently in the midst of the strongest job market in recent memory, which means HR professionals' jobs are more complex by the day. The national unemployment rate currently sits at 4.9 percent, according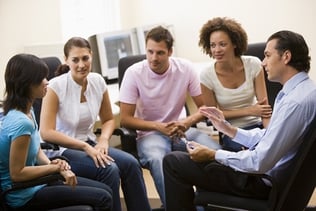 to the Bureau of Labor Statistics. With such a small pool of talent to work with, how do you find the best candidates—or more importantly, how do they find you?
Sometimes it helps to take a creative approach to the recruitment process to get the attention of a subset of people, or pry away workers from their current jobs. If your department is in need of high-level talent and can't seem to find it, consider implementing some of these methods as you recruit:
Contests separate the strong from the weak
The Romans had it right—pit two challengers against one another and see who comes out on top. While it might not be the most conventional method, creating a challenge or contest meant to be solved by talented individuals quickly draws some attention to your recruiting campaign.
"A contest can help the talent find you—instead of the other way around."
According to HRMorning, Quixey, a startup that has since expanded, hosted a contest once a month that drew talent from around the country. Challengers had 60 seconds to solve a programming problem and the candidate who answered the quickest took home a $100 prize. This was a creative approach to try and pull talent away from other big names like Google and Apple, which owned the market for computer engineers in Silicon Valley at the time.
"We have one employee named Marshall who we hired through the Challenge," Liron Shapira, Chief Technology Officer at Quixley, told HRMorning. "He was in Grand Rapids, Mich. He's one of our best engineers but he has no college degree, and he wasn't in Silicon Valley. The only way you can find and hire someone like Marshall is to get creative."
If you don't have the resources available to host a contest, consider asking applicants to do something creative with their résumé, like answer a question only a talented candidate would know. Then calibrate your applicant tracking system (ATS) to pick up the answer as a keyword. It's an efficient way to separate tiers of talent without having to spend the time doing so.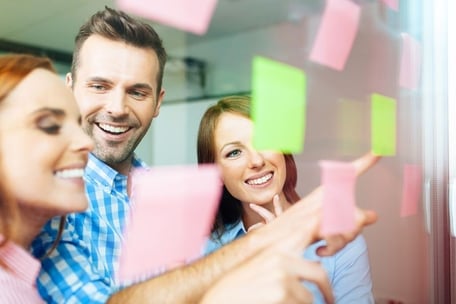 Train your employees to recognize traits in their friends that might signal they're a good fit for the company.
The best candidates come from your employees
Referrals have been around for ages and are frequently referenced as an incredibly resourceful way to find competent employees. Who else knows what it takes to work for your company better than current employees?
Companies need to enhance their referral programs to receive substantial benefits. Consider Quicken Loans, which, according to HRMorning, has one of the most widely recognized referral programs in the country. By training every employee as a "talent scout," the company knows it will receive quality candidates through referrals. The company's hard work led to a shocking 64 percent of new hires coming from referrals.
Consider implementing a training program that helps employees identify great qualities their friends have that would be an asset to the company. Alternatively, do what CarMax did and hand out bracelets to employees that double as conversation starters, according to HRMorning.
You can then use an ATS to sort résumés based on the name used in the referral box. This pushes résumés coming from referrals to the top of HR's list of things-to-do, and allows them to respond quickly. Never hearing back from a company a friend recommended applying to is the last thing a candidate wants.
If you find your talent pool is running dry, try spicing things up by taking a different approach to the recruitment process.