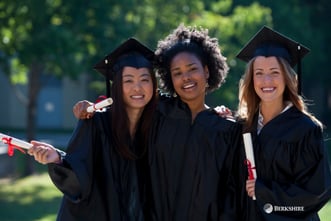 The Office of Federal Contract Compliance Programs recently issued the agency's first opinion letter, as promised by Directive 2018-08. Opinion letters are to serve as guidance on specific topics responding to helpdesk inquiries or direct requests for opinion letters. These letters do not change laws, regulations, or OFCCP policy and do not provide legal advice.
This letter responds to inquiries from post-secondary higher education about whether Pell Grants awarded through the school to eligible students makes the institution a covered federal contractor for the purposes of Executive Order 11246, Section 503 of the Rehabilitation Act, and VEVRAA. Pell Grants originated with the Higher Education Amendments of 1972 and are named after Senator Claiborne Pell. They are designed to supplement the funding for post-secondary students who meet certain financial need requirements.
According to OFCCP's letter, the Federal Grant and Cooperative Agreement Act (Grant Act) provides a distinction between a grant agreement and a procurement contract. A grant agreement is used when the principal purpose of the relationship between the federal agency and the recipient is to transfer a thing of value to a recipient in order to carry out a public purpose of support or stimulation. A procurement contract is used to acquire by purchase, lease, or barter property or services for the direct benefit or use of the United States Government. Read the entire opinion letter here.
The agency concludes that grants do not constitute federal procurement contracts based on the definitions in the statutes. Therefore, post-secondary higher education institutions are not covered federal contractors simply by being a vehicle through which Pell Grants are delivered to eligible students.
A word of caution—post-secondary higher education institutions who are engaged in a contract with a federal agency to provide for the purchase, sale, or use of personal property or non-personal services may be a covered federal contractor because of that relationship. Therefore, we encourage universities to review contracts and consult with counsel as needed to determine if an institution meets the thresholds outlined in EO 11246, Section 503 and VEVRAA.
As OFCCP issues future opinion letters they can be found on this OFCCP webpage. To stay updated on OFCCP activities, please subscribe to the BALANCEview blog.