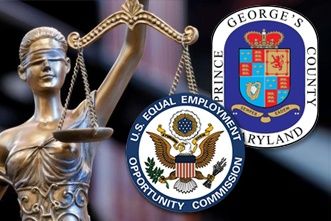 The Equal Employment Opportunity Commission (EEOC) recently settled an Equal Pay Act (EPA) claim with Prince George's County's Department of Environment (DOE). This settlement is another example of the continued regulatory focus on pay equity which highlights the agency's efforts to ferret out individual cases of pay discrimination. Equal pay is of one of six national priorities currently outlined in the EEOC's Strategic Enforcement Plan.

In this settlement, Prince George's County DOE was ordered to pay $145,402 to settle an EPA claim brought on behalf of a single female employee. EPA laws have been on the books since 1963, but settlements are rare. Plaintiffs are required to meet the high standard of showing a disparity in pay for "jobs that require substantially equal skill, effort, and responsibility, and that are performed under similar working conditions within the same establishment." Companies are generally able to defend against allegations given this relatively narrow scope—as demonstrated by the low number of claims the agency receives. In FY 2016, the EEOC resolved 97,443 charges, of which 1,201 (1.2%) were claims under the EPA. From the 1,201 charges, there were 82 settlements totaling $8.1M in payments to individuals.

In this case, the claimant was hired as an Engineer III with a four-year degree in civil engineering and more than five years of experience. While she tried to negotiate a higher salary when hired for the position, the County indicated they were not able to accommodate a higher salary. Just two weeks later, the County hired a male into the Engineer III position, and then promoted another male employee from Engineer II to III, both receiving a higher base salary than the claimant. EEOC also presented evidence that the County paid at least one male in an Engineer II position at a higher rate than the claimant, even though he had less outside experience and was performing lower level job duties.

After the conciliation process had failed, EEOC filed suit in the U.S. District Court for the District of Maryland, Greenbelt Division (EEOC v. Prince George's County, Civil Action No. 8:15-cv-02942-RWT), and a ruling in favor of EEOC was handed down earlier this month. Under the settlement, the claimant will be paid $139,633 in lost wages, her annual salary will be increased by $24,723 per year, and the EEOC will be reimbursed for $5,769 in costs. Additionally, the County agreed to:
a three-year consent decree barring future sex-based wage discrimination
scrutinize pay practices to ensure compliance with the EPA; and
provide training to review board members and all managers and supervisors.
Finally, the County will post a notice about the settlement and report to EEOC on how future complaints of sex-based pay discrimination are resolved.


In the press release announcing the settlement, EEOC Supervisory Trial Attorney Maria Salacuse noted, "We filed this lawsuit because Prince George's County not only refused Ms. Smith's efforts to negotiate a higher salary commensurate with her experience and education, it then continually paid her less than it paid her male colleagues even though she did equal, and in some cases, more complex and superior work." As pay equity continues to be an enforcement priority at the federal, state, and local level, and with plaintiffs' attorneys, employers are advised to proactively review their policies on (1) salary negotiations, (2) reliance on prior salary as a determining factor in starting salary, and (3) to conduct a privileged review of their compensation practices.