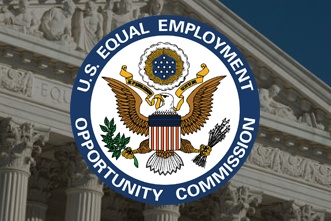 The Equal Employment Opportunity Commission (EEOC) recently announced it is piloting a new online inquiry and appointment processing system in five of its field offices. Effective immediately, individuals can submit online inquiries and schedule requests for intake interviews using an online system in EEOC's offices located in Charlotte, North Carolina; Chicago, Illinois; New Orleans, Louisiana; Phoenix, Arizona; and Seattle, Washington. EEOC Acting Chair Victoria Lipnic stated, "We encourage people to provide candid feedback as they use the system, so we can make sure it works well for the public and for the agency."Until now, the charge filing process was initiated through mail, in person, or over the phone. Under the pilot program, any person working within 100 miles of Charlotte, Chicago, New Orleans, Phoenix, and Seattle can submit an inquiry online and schedule an intake interview.


The new pilot is part of EEOC's ACT Digital initiative—a broader online charge management initiative first launched in 2015. The EEOC previously unveiled an online portal which allows employers in eleven cities to perform tasks related to charges that may be filed against them. For example, downloading and reviewing the charge(s) and even submitting a position statement. In 2016, the EEOC introduced functionality which allows members of the public to check the status of their claims online.

Individuals can access the Online Inquiry and Appointment System here. Pending a review of the pilot's effectiveness, the EEOC is scheduled to roll out the new system nationwide later this fiscal year.