If you know a CEO's name, it must be because he or she is doing something right. Steve Jobs, Mark Zuckerberg, and Bill Gates are all household names because the products they've created have become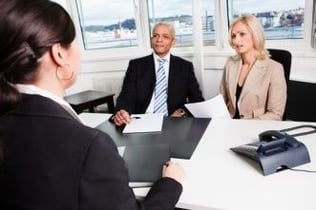 ingrained in our daily routines. While it might be their product we use to browse the Internet, their employees are the ones tasked with improving it and perfecting it. Here are some tips from some of the most successful CEOs in the United States on hiring candidates for you company.
1. Dan Price, Gravity Payments
Dan Price made headlines for bumping up the minimum salary at his company, Gravity Payments, a credit card processing firm, to $70,000 a year. Within a week, he received 3,500 applications from prospective candidates, Business Insider reported. He values traits that are highly sought after in society.
"Integrity is far and away the most important thing," Price told Business Insider. "We're looking for somebody that is very honest and trustworthy."
During the interview process, Price usually asks candidates to describe a situation where they failed to live up to their own standards. An honest person will be transparent in this situation, and provide an answer that allows the recruiter to step into the candidate's shoes for a moment.
2. Robert Herjavec, The Herjavec Group
The Shark Tank star is best known for his TV appearances, but the way he runs his company has put him in the position to be able to pursue a career as a venture capitalist. His company, the Herjavec Group, is an information security firm that brings in $140 million annually, according to its website, and is known for being a fast-paced, adaptive environment.
Herjavec uses one simple ruse to confirm whether or not candidates have what it takes to work at the highly-demanding company—he offers them a different job. This may seem like a strange tactic, but it has been proven valuable as it separates those who are committed to their role from those who are just there for the money.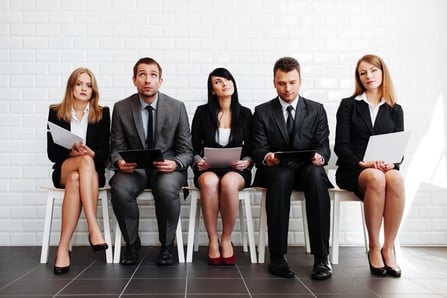 Ask questions that will catch candidates off-guard to get them to show their true colors.
3. Mark Zuckerberg, Facebook
The social media pioneer likes to keep his company incredibly tight-knit, according to Time Magazine. Facebook is used by well over a billion people, yet the company employs under 10,000. Zuckerberg attributes this to his hiring policy.
"I will only hire someone to work directly for me if I would work for that person," Zuckerberg said at the Mobile World Congress in Barcelona, the Telegraph reported.
This tactic helps a company forge a community of respect among its employees, rather than competition and clashes.
4. Tim Cook, Apple
Tim Cook is the CEO of perhaps one of the most well-known brands in the world. It shouldn't come as a surprise he values diversity in his hiring process—but not the type HR is usually tasked with finding.
"We want diversity of thought," Cook said to Inc. Magazine. "We want diversity of style. We want people to be themselves."
Using these hiring tips in tandem with applicant tracking software can greatly improve the talent pool HR is looking at. By trimming down the résumé pile, HR can focus in on the best candidates and ask tough questions like these CEOs do to set apart who would fit in the company.