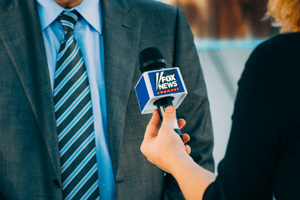 Parent company, 21st Century Fox has agreed to pay $10 million in settlements for 18 former employees following claims of alleged sexual harassment and racial discrimination. After rounds of mediation both Fox and the plaintiff's attorneys released a statement announcing the settlement.
After Gretchen Carlson filed a sexual harassment lawsuit against news host, Bill O'Reilly in 2016, several other female employees came forward with similar claims. These sexual harassments filings cast a dark shadow on Fox's workplace culture. These claims also helped to propel the #MeToo movement as we know it today.
Evidence of the troubled work culture went beyond sexual harassment. Off-air staffers complained of racial discrimination. Several African-American staffers, including anchor and reporter Kelly Wright, filed suits sighting managers belittling and demeaning employees on a regular basis. Wright reported not receiving opportunities, promotions, as well as being asked to play demeaning roles. Fox News comptroller Judith Slater was fired as a result of these claims. Network attorney, Dianne Brandi was also accused of participating in the racial attacks in addition to turning a blind eye to Slater's acts. She left the company voluntarily because of the scrutiny of her actions.
For now, Fox is working to reform its current human resources policies and procedures. The newly appointed executive vice president now reports to the company's attorney instead of top level executives. The two will work together to create a workplace diversity and inclusion council; mandatory network-wide training in workplace climate; and the appointment of more women to top executive and on-air positions. This approach has become popular among many other companies who want to proactively address discrimination and harassment in the workplace.
Despite the million-dollar settlement, the parent company will continue to work to rebuild their reputation through a realignment of the entertainment holdings.