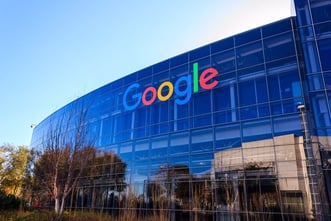 The recent Administrative Law decision between the Office of Federal Contract Compliance Programs (OFCCP) and Google alleging denial of access sparked an interesting discussion about the "establishment" that was selected for review. Contractors with large campus headquarters, or multiple establishments near each other similar to Google, may want to consider the alternative Affirmative Action Plan (AAP) structures suggested in the decision.
Google's Headquarters located in Mountain View, CA came under an OFCCP audit in September 2015. Google produced information and documentation during the audit for the more than 21,000 employees who were included in its Headquarters Affirmative Action Plan (AAP). In the decision, the administrative law judge (ALJ) noted that Google agreed to "comply with Executive Order 11246, as amended, and the rules, regulations, and orders of the Secretary of Labor" when General Services Administration accepted Google's bid on a contract for "Advertising and Marketing Solutions, Inc." (AMS). However, in discussing the burdensomeness of some of the OFCCP's requests, the ALJ questioned whether Google could have avoided being the largest open audit in the OFCCP's Pacific Region by using a different AAP structure.
The ALJ noted one way Google could have potentially avoided submitting such a large plan to OFCCP was to adopt a "Functional Affirmative Action Plan" (FAAP) rather than developing "establishment" based plans. This, of course, would have had to be approved by OFCCP and implemented prior to Google receiving the scheduling letter. The ALJ also noted there was "no evidence" that a FAAP would have "resulted in a narrower OFCCP audit," because the AMS contract involved Software Engineers and Google has a substantial number of them throughout the U.S.
During a hearing in the case, OFCCP's Regional Director also recommended that Google limit the liability that typically flows from a large AAP. By creating multiple establishment-based AAPs for each unique Mountain View, CA headquarters street or building address, Google could submit a smaller AAP for the specific physical address selected. It appears that based on Google's decision, Google does not view its headquarters campus as separate physical establishments. Despite what other contractors may view their headquarters as, this option is feasible for other contractors with large employee populations near each other. Employers in this situation should review how their EEO-1 reports and other public company filings are submitted to determine if it makes sense to prepare more than one establishment-based plan for a workforce that is closely co-located.
The Google audit, although it is still ongoing, offers major takeaways for federal contractors and subcontractors. One key takeaway is the size of the AAP, especially the headquarters AAP, which is the largest plan for so many organizations. Contractors should review the options specific to their organizations to determine whether they can limit potential risks and liabilities before the scheduling letter arrives.
Continue to follow this blog for further coverage and analysis of this case.